Soaking up success
BC Designs
Soaking up success
Founded in 1999, BC Designs has become a well-respected bathroom design house that offers beautifully crafted products to all areas of the bathroom market. Their bath collections have been imitated but never matched. The company prides itself on quality, innovation, and originality.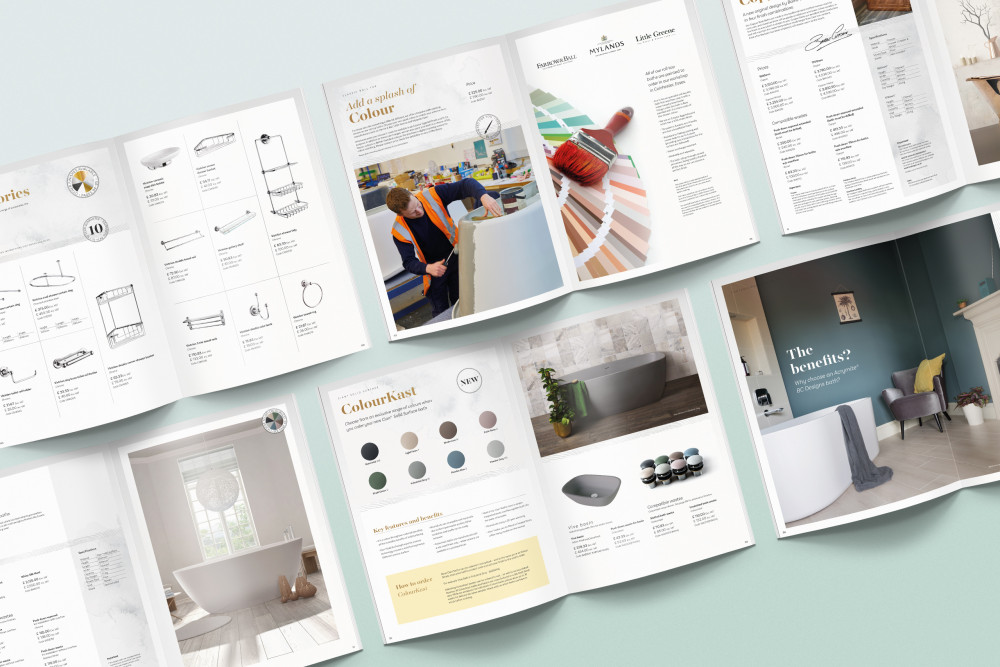 Remoulding the bath makers' brochure
We were approached in 2016 to give the BC Designs brochure a refreshed look. Since then, we've established a warm working relationship, supporting them with new brochure designs alongside reinvigorating their brand's visual identity.
Barrie Cutchie, founder of BC Designs has been at the forefront of bath design for over 30 years. Previously, BC Designs had produced most of their brochures in-house, so it was important for us to respect the legacy of the brand, and to also help carry it forward. We worked closely with the sales and marketing coordinator, Sally Cutchie, who led the art direction for the photography and who was open to sharing ideas for the visual direction of their brand.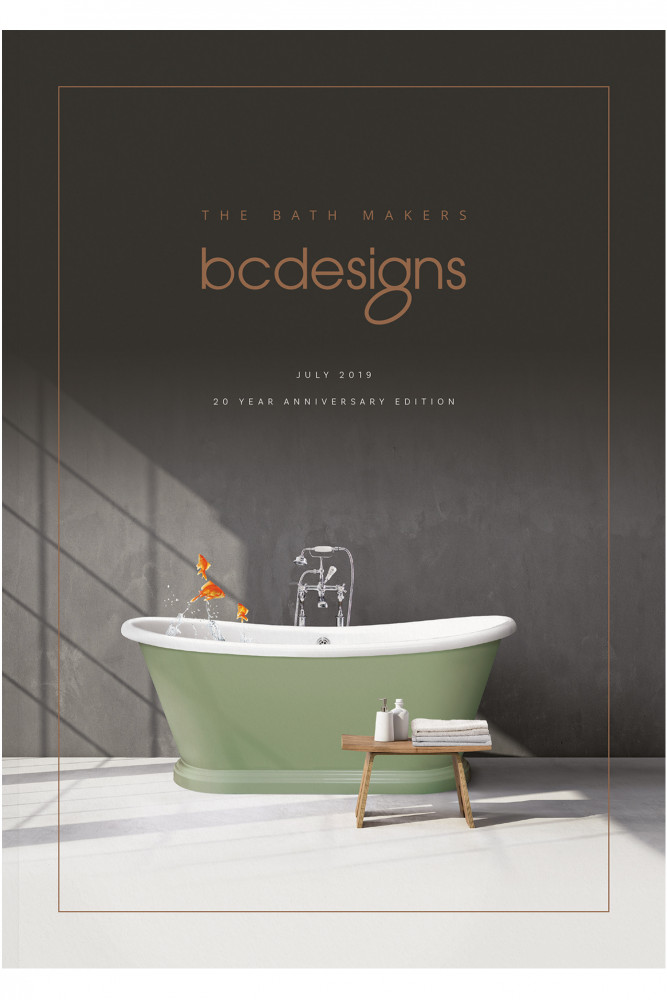 Reinvigorating brand perception
Our initial approach was to strip back some of the noise and bring the look and feel up-to-date, opting for a clean, high-end aesthetic. This approach was safe initially, but significantly improved the flow of the brochure and allowed the products to take centre stage.
Over time, we introduced a bolder character to the brochure, such as displaying large beautiful serif typefaces and typographic variations for product listings. We fused traditional with contemporary, introducing splashes of watercolour, entwined with geometric patterns, and a de-bossed metallic copper finish for the cover, adding to the brochure's direct appeal.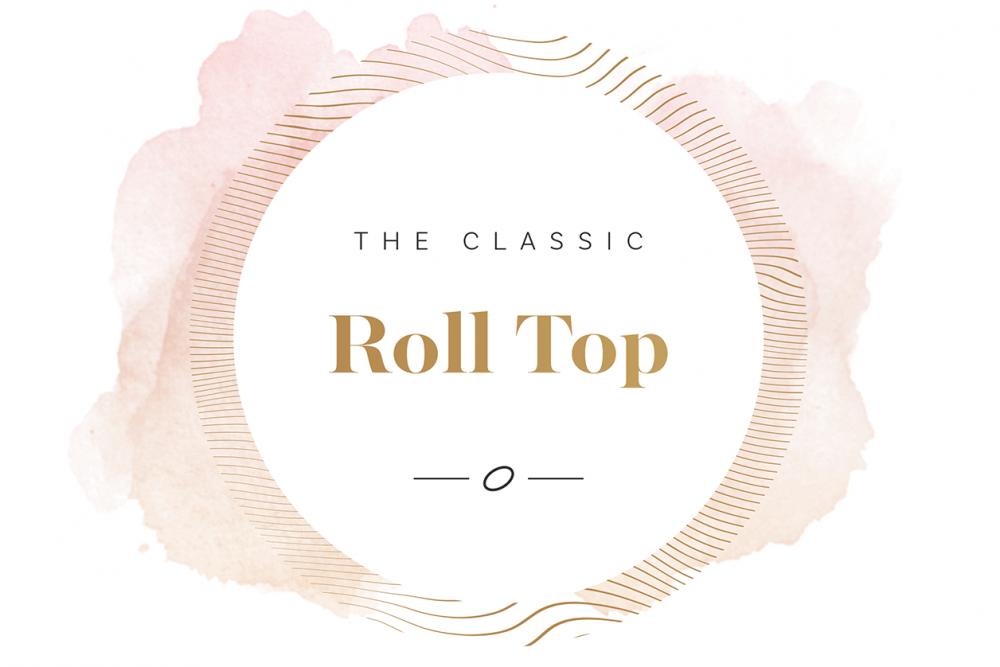 Bayswater
Bayswater is a premium bath brand born out of the acquisition of BC Designs by Ultra Finishing in 2017. As a stand-alone brand, BC Designs remains independent under Ultra Finishing, but now with a wider, ambitious outlook for growth and product development.
A new challenge
We were brought in to improve the product information layout and design of the first Bayswater brochure. Our objective was to visually articulate heavy product information with large images, whilst maintaining the luxurious and clean aesthetic of the new Bayswater visual identity.
The original brochure layout wasn't quite practical enough for the amount of product information it needed to relay. We rethought the layout and typographic structure, merging conventional grid approaches with greater flexibility and breathing space to produce a stylish result that was both pleasing on the eye and easy to digest.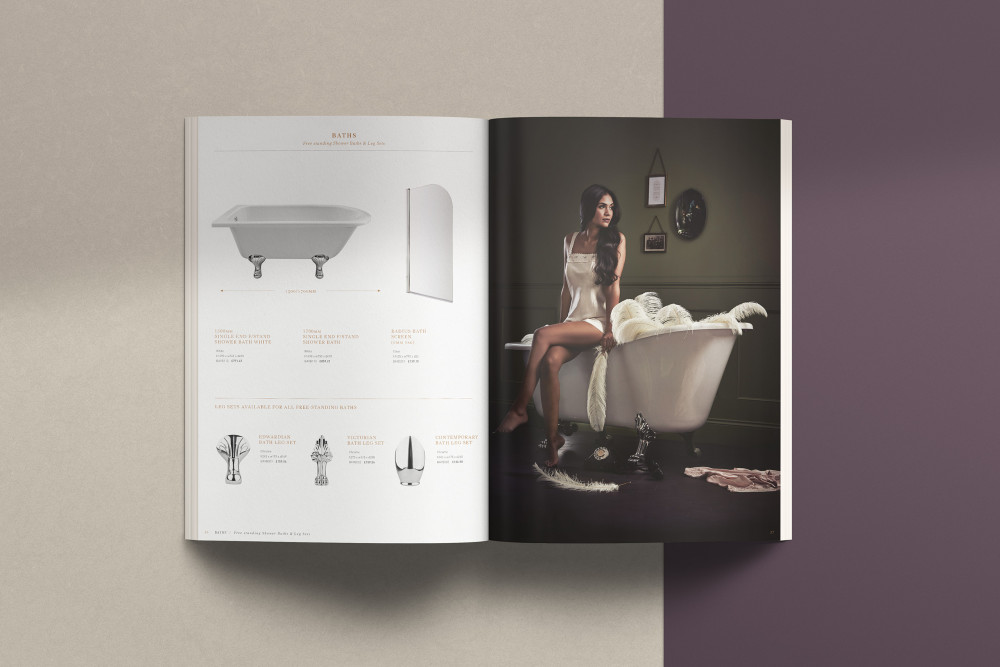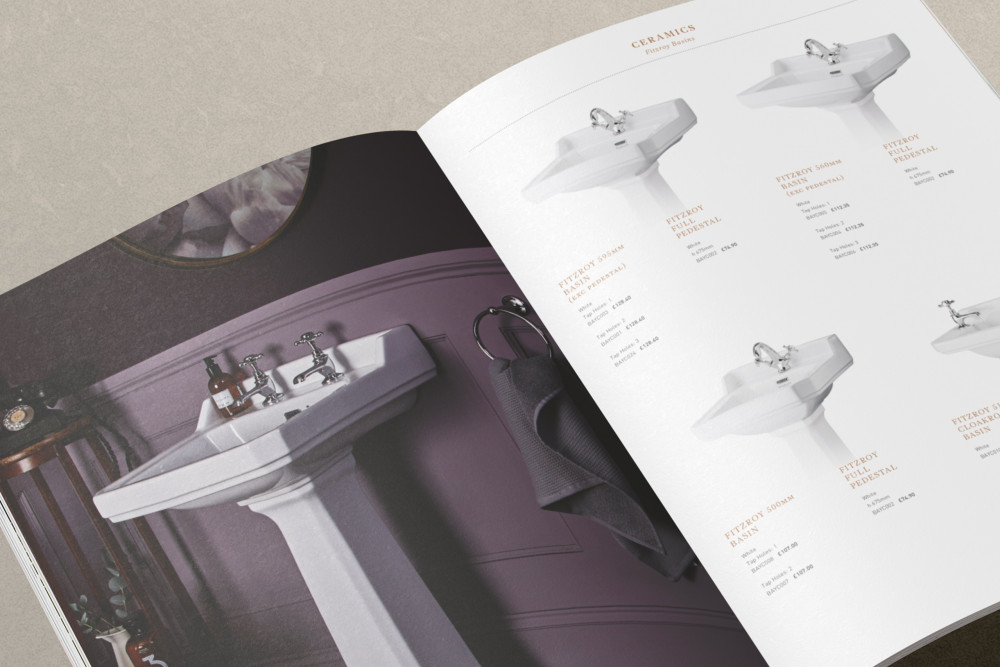 Solid Blue
From luxury to practicality — Introduced by BC Designs — the Solid Blue bath range is purely trade focused. With strong direction and collaboration from Barrie Cutchie himself, we supported his vision for a very masculine brand mark to represent the material nature of the product's core USP.
Being a trade brochure, it had to have a completely different appeal to that which had gone before. We took a resourceful approach, altering the original BC Brochure layout and its elements to create a more practical and industrial look and feel to complement the logo.