Ecommerce
web design
From easy to use product management systems to secure online transactions, our award-winning team design & build online shopping environments that turn clicks into sales, and site visitors into happy customers who'll come back to buy more.
Sell online with confidence
Award-winning ecommerce web design
The purpose of an eCommerce site is to sell products so we make sure that our eCommerce designs guide customers towards the products and make it as simple as possible to complete a sale.
We don't use off-the-shelf templates. Our eCommerce website designs are bespoke to ensure that they meet your specific needs.
With more and more users choosing to browse on mobile, we make sure their experience is optimal so that you don't miss out on any sales.
We are Drum recommended for our eCommerce services by our clients.
The user experience is the priority in any eCommerce design project we undertake.
Design that does your products justice
We work hard to create designs that show your products in the best light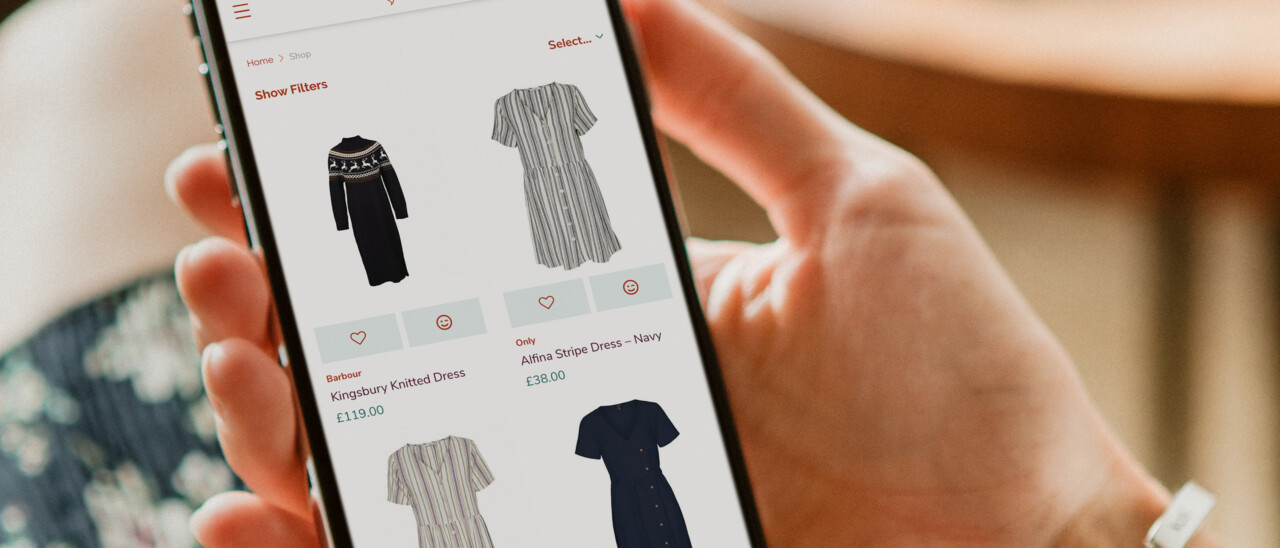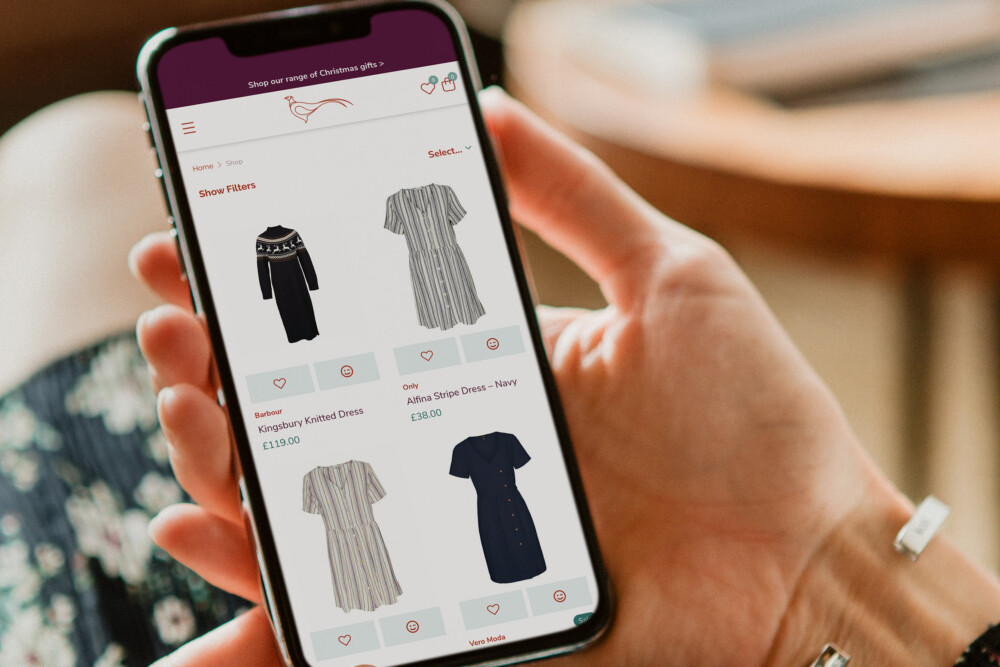 Why choose us?
Bespoke ecommerce website design
Our design team will ensure your website looks one of a kind, no matter the platform used to power your eCommerce website. Many eCommerce websites are built using templates or themes that are very restrictive in terms of customisation and end up looking the same. This is why our eCommerce website designs are fully bespoke and exclusive to you and your needs.
Ensuring your website's eCommerce design engages with your shoppers and truly showcases your products is non-negotiable. Our web designers use UX and visual strategy to create eye-catching designs and interfaces that fully reflect your brand. After all, your website may be your only asset seen by customers, so it must be a strong brand ambassador.
Whether you're looking to take your online business to the next level or are just starting out, our specialists are here to help your online business thrive.
A multidisciplined creative team
Unlike many other web design agencies, our designers work alongside our in-house website developers to ensure the vision of your website stays firmly intact from start to finish. Our designs are made in consultation with our experienced eCommerce developers so that every design can be executed and follows best practices.
Get in touch with the experts