WordPress
Website design
We provide our customers with the best of two very different worlds. Rarely will you find a high-quality web design agency with a highly experienced technical team. In fact, we combine these very different disciplines to great effect, producing award-winning websites in the process that deliver measurable results.
Digital Design You Can Trust
Your website
design agency
Simply making a website look good is just the tip of the iceberg. Beneath the surface lies a very complex process that evolves around your end user.
All web design projects begin with a discovery workshop. This is the perfect way for us to learn more about you and your users and to discover what your new website needs to achieve in terms of its functionality and business goals.
With your customer's habits and desires in mind, we use wireframes and prototypes to plan the most rewarding journeys. Once mapped, we can identify the areas of your site that will gain the most engagement and pinpoint the precise location for that all-important button that will turn your users click or tap into a sale or fruitful engagement.
In this phase, we'll bring our wireframes and prototypes to life by introducing visual elements such as styling and imagery. It's easy to get carried away, but our web designers live and breathe the graphic design fundamental form follows function.
This is where we take full advantage of our unique, multidisciplined team. Our designers work alongside our in-house website developers to ensure the vision of your website stays firmly intact from start to finish.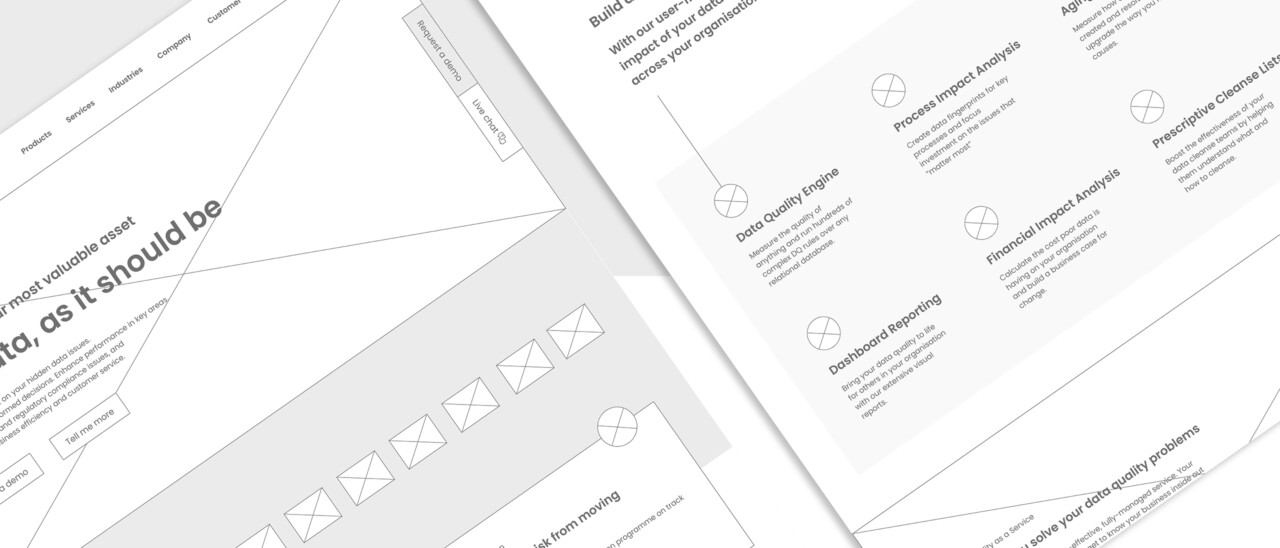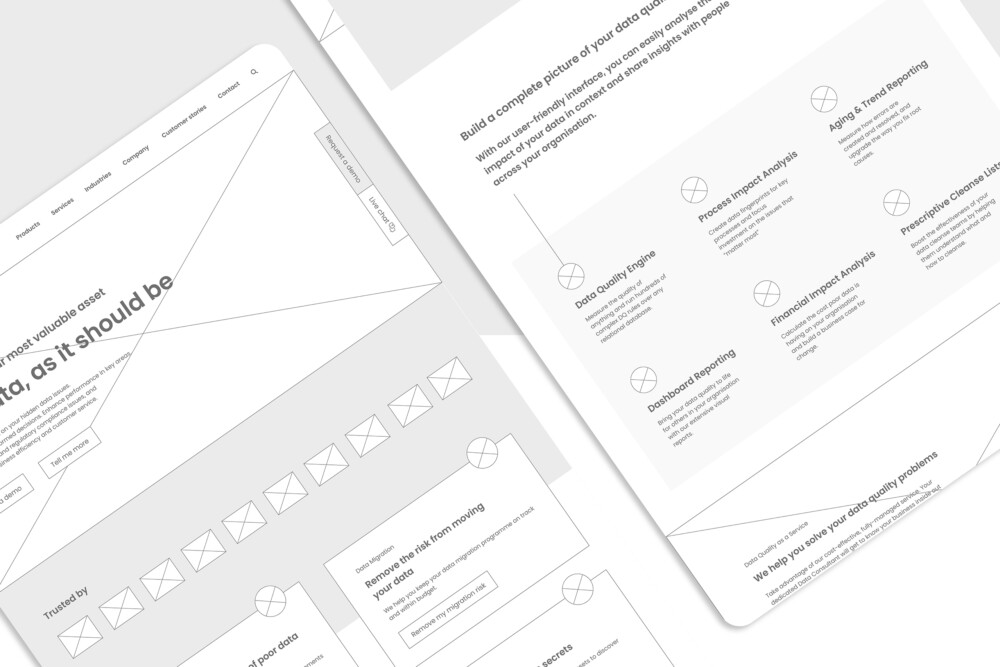 Uniquely yours
Website design that's always on-brand
We also know just how important brand recognition is for every business. That's why every business website design we produce fully embodies the brand of our client. Whether we are working to existing brand guidelines or developing a new visual identity for your business, we'll make sure your website encapsulates your brand.
Get in touch with the experts