Keeping you cool on the web
Caribbean Blinds
Year
2019-present
Sector
Home improvement
Year
2019-present
Sector
Home improvement
Keeping you cool on the web
Caribbean Blinds (CB) are THE solar shading experts. In our (unbiased) opinion, there's no one more passionate, knowledgeable or experienced in the field. Having recently added a Suffolk Business award to their already impressive haul of accolades this year, it was imperative that their new website eclipsed their old site and matched their ambition and sky-high standards. In steps This is Fever…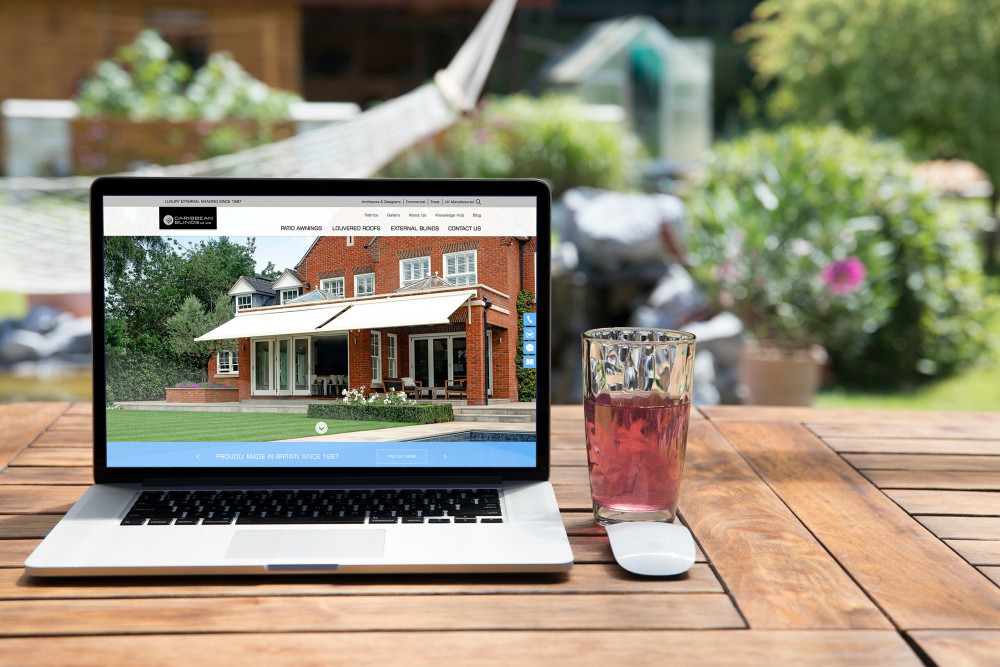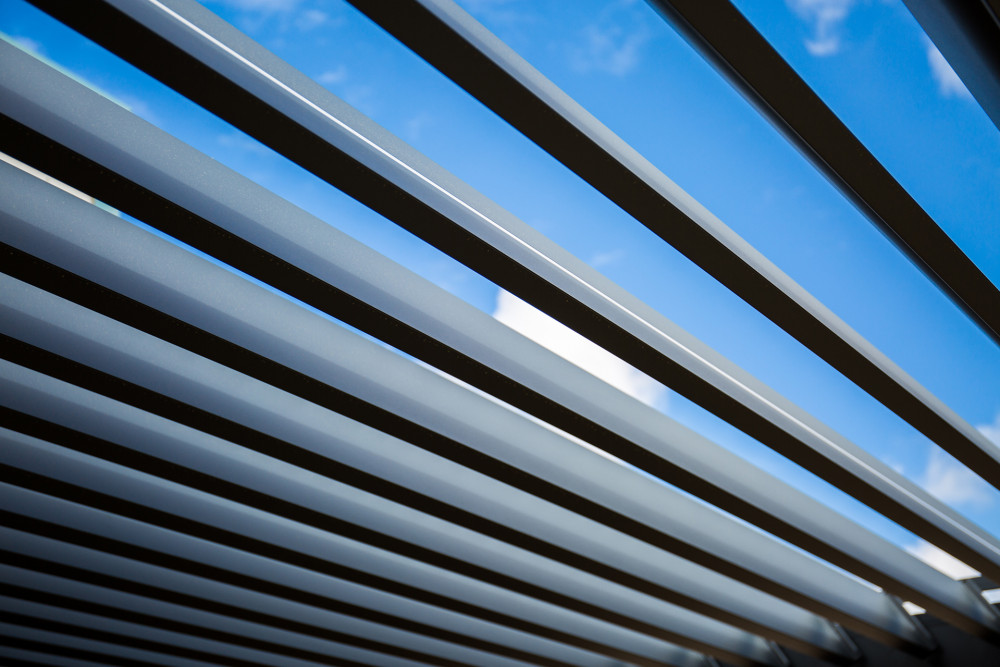 Pictures speak louder than words
A key objective of the project was to better showcase their products. Studies have revealed that our brains can process images 60,000 times faster than words. Their previous website was very narrow and restricted images to display at smaller sizes, lacking impact. We proposed an image-led site that served justice to their impressive collection of lifestyle and product photography providing a wow factor that the previous site was lacking.
Engaging with customers
It's only natural for websites like CB's to become content heavy. After all, they are the experts in their field and have a wealth of information to share. However, from our perspective it's essential to find the perfect balance to keep users informed but also engaged. One of the many ways we achieved this on this site was by including an interactive element allowing users to reveal the key features of each model.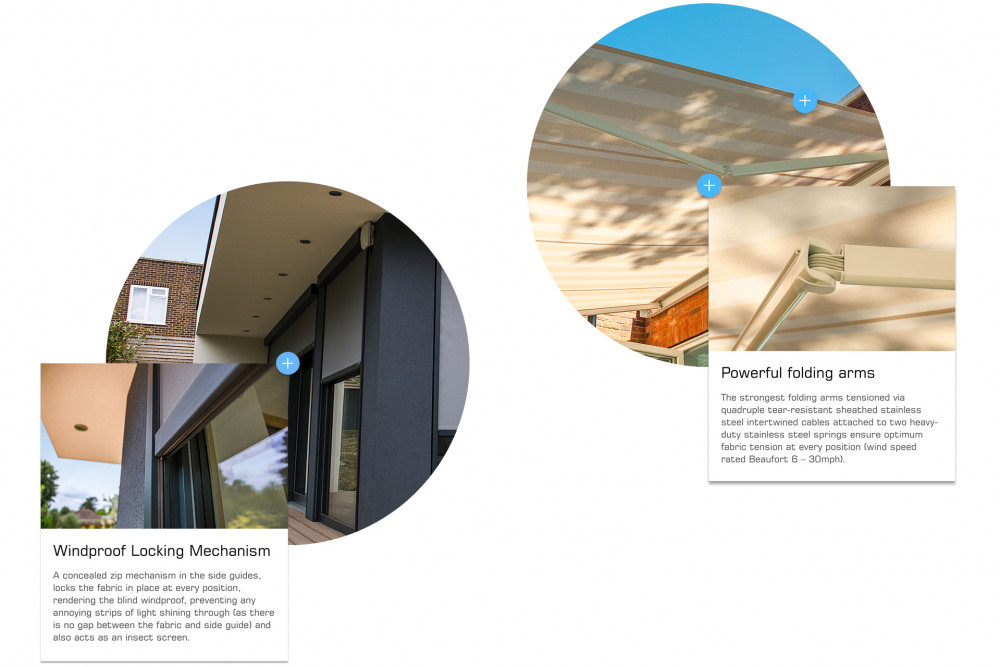 Putting your customer first
When designing a website's User Interface, it's imperative to deduce the most effective way of converting page views into legitimate interest and enquiries. In CB's case, we injected a range of user-friendly functions and features, including online fabric sample requests, an areas covered postcode checker, and customisable call to actions.
Matching quality with quality
CB's quality of service and UK manufactured products are truly exceptional and Managing Director Stuart's attention to detail is second to none. These are traits that we embrace and embody throughout every part of every project. From initial designs to building the end product.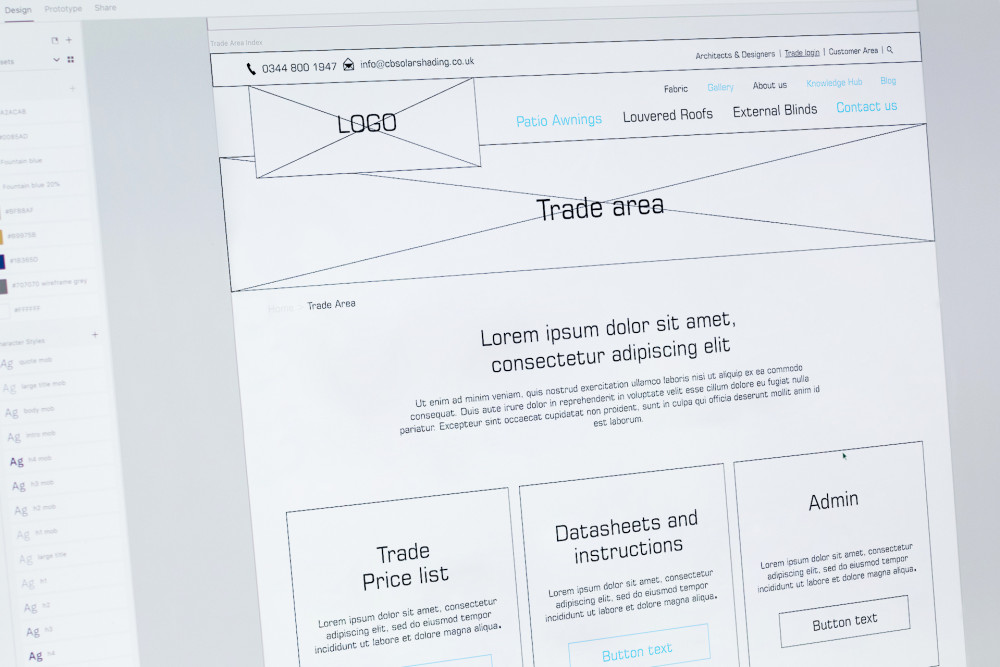 Jack of all trades
CB are connected to trade customers across the UK who purchase and install their models on a daily basis. They were previously inundated with requests for instruction manuals and price lists. To better support their trade customers needs we integrated a trade login area to act as an information hub offering easy access to installation instruction manuals, trade price lists and product catalogues. The website is also mobile device-friendly, allowing trade customers to access information whilst on-site and on the go.
Take a look at our clients page to see the sectors that we work with and contact us if you have a similar project we can help you with.