Supporting marketing communications
Chelmsford City Council
Supporting marketing communications
Chelmsford City Council approached us in 2018 to discuss the need for support with design and marketing campaigns across the council's various properties — initially the Riverside sports and leisure centre. This was a success and led to us securing further design support for Chelmsford Museum. We work with Chelmsford Borough Council on a creative retainer basis, offering support with brochures, print and digital campaigns, and character illustration.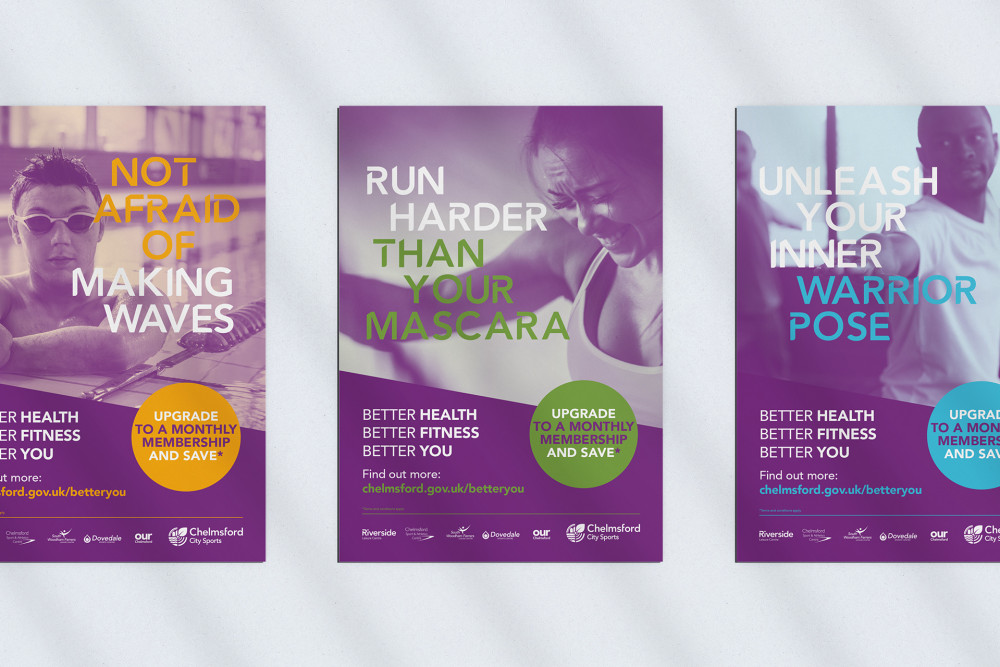 Sports centre campaigns
Our first campaign promoted a single membership across all four sports centres during Christmas — titled "Look after your Elf" — it was well-received and successfully led onto larger projects for the following six months, with a later focus promoting the launch for the new Riverside leisure centre.
We fulfilled Chelmsford City Sport's desire to engage the local community by using wit in all the messaging and carefully sourcing images of natural-looking subjects as opposed to images of people with intimidatingly well-sculpted bodies. This realist approach made it more relatable for every-day people and has set the tone for all the sports campaigns since.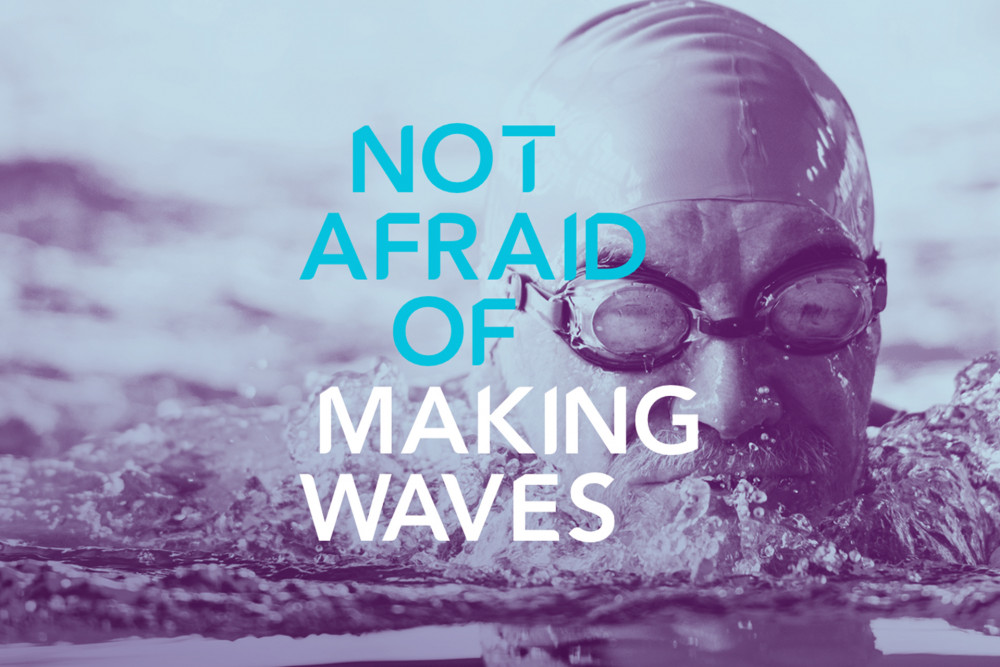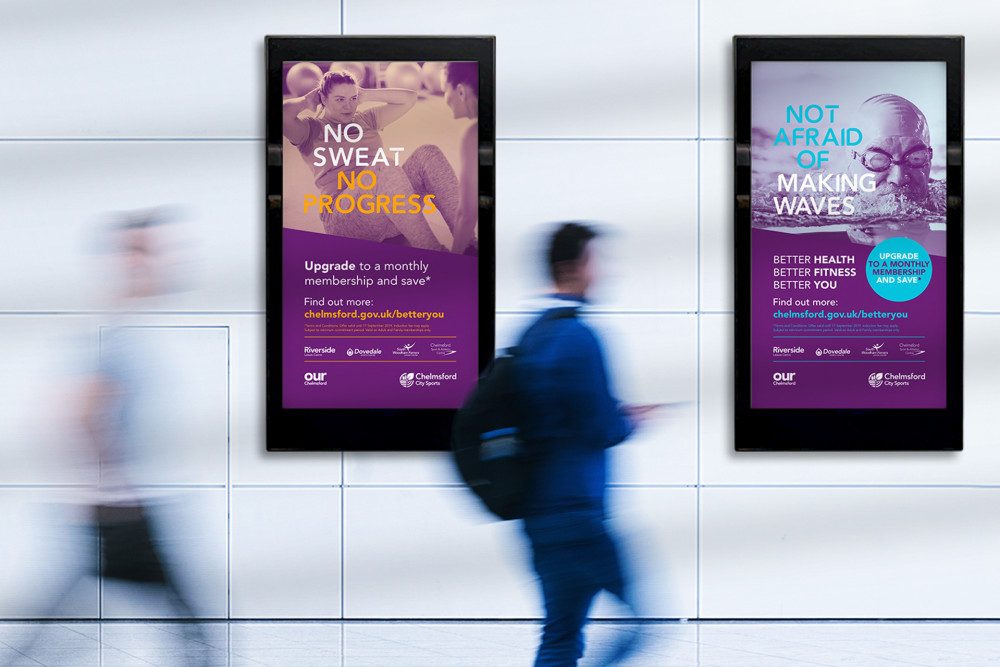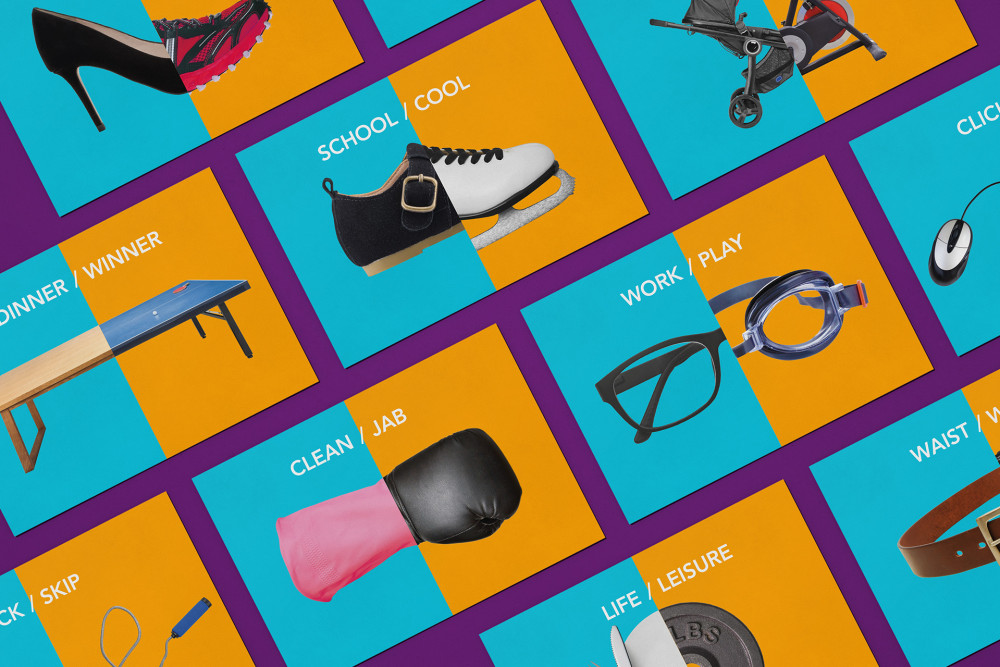 Our Chelmsford
Launching alongside the opening of the new Riverside sports centre, OurChelmsford is a flexible membership tailored to an individual's lifestyle. It provides many benefits and allows access to any of the four leisure centres.
We developed ideas for the OurChelmsford campaign, using objects to convey the idea of transitioning between work, life, and leisure. We produced a range of visuals for the various deliverables which allowed the campaign to gain a lot of momentum — so much so that membership applications far exceeded expectations.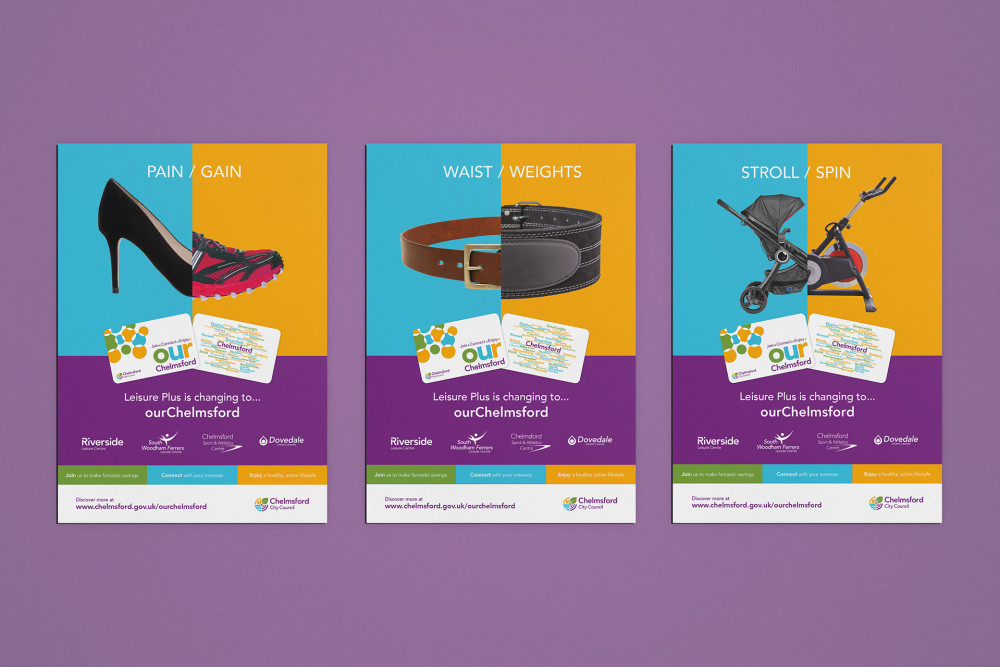 Exceeding expectations
Riverside saw a huge surge in membership uptake that surprised everyone concerned. Nobody anticipated such high demand for OurChemsford, and the campaign was so successful that people had to be placed on waiting lists before receiving their membership.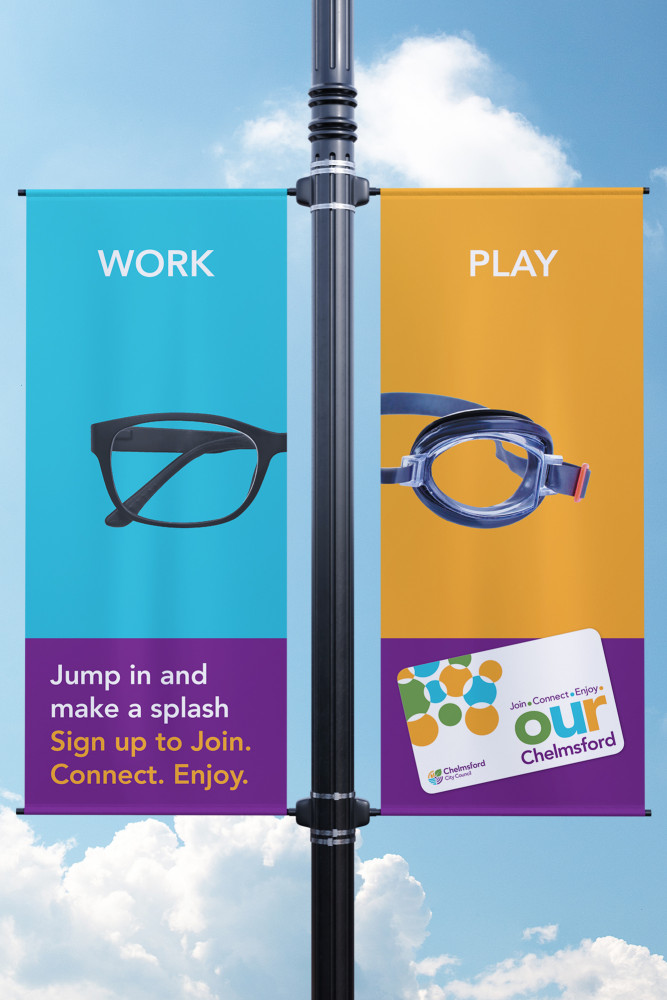 Chelmsford Museums
We've worked with Chelmsford Museum on a number of projects, including printed material for school engagement, special event promotions and exhibit guides.
As part of the museums expanding the programme of events and exhibitions, we developed an icon system for use across digital and print. This served as a way to enable the museum to group sets of events together under their own individual sub-identity. These identities — such as talks or workshops — feature their own unique style, colour palette, typestyles and icon.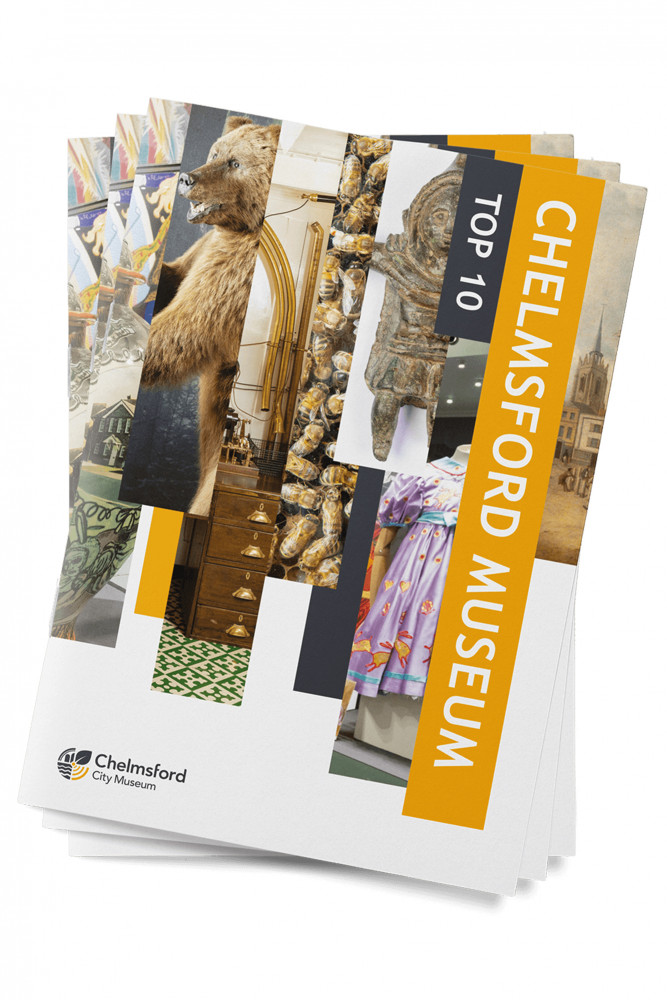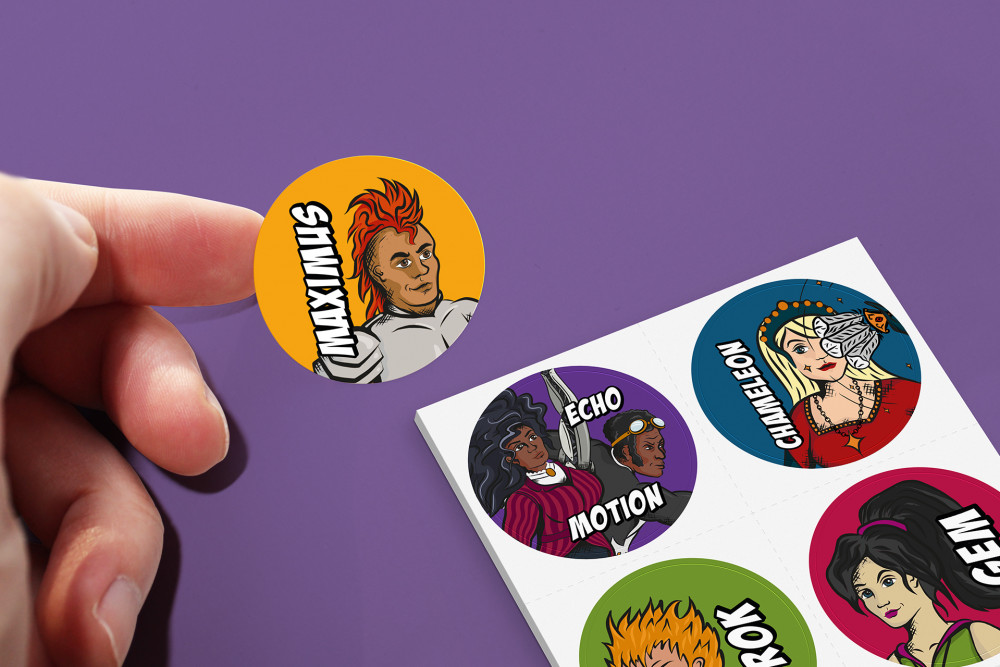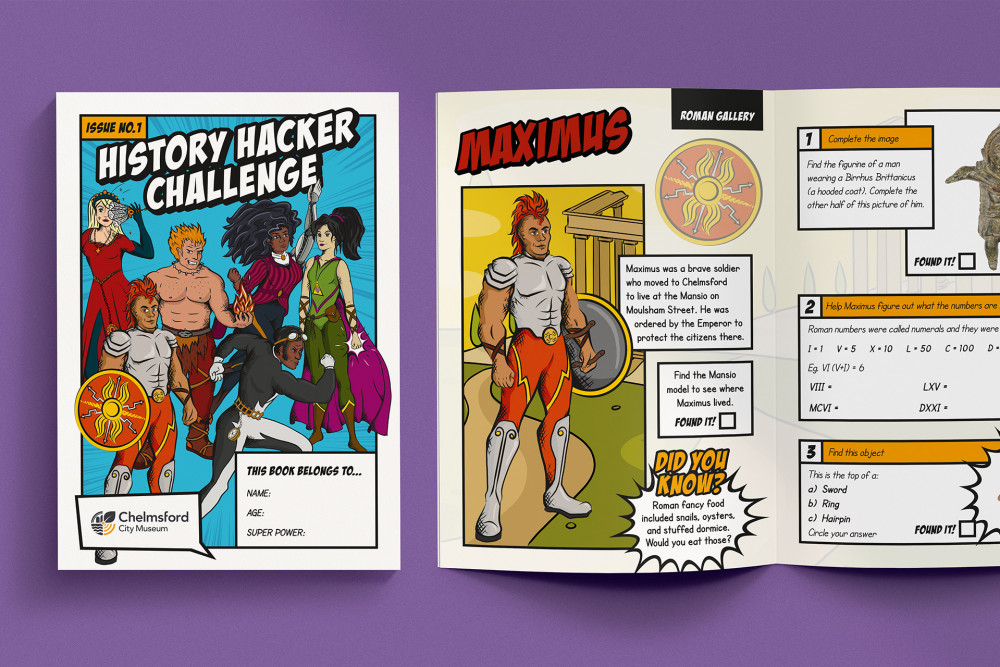 History Hackers
As part of a campaign aimed at bringing in new child audiences, the museum asked us to create original comic-book style characters inspired by historical events and items housed in the museum itself. Our in-house illustrator sketched and digitally illustrated 6 characters from various time periods along with accompanying scenes and accessories. These were then used across a series of worksheets, puzzles, sticker books, posters and much more.