Connecting Hertfordshire
Hertfordshire County Council
Creating a visual identity for a new era of public transport in Hertfordshire and marking the launch of their ambitious Bus Service Improvement Plan.
Brand identity design
Information graphics
Vehicle graphics
Marketing assets
Advertising
The "bow tie"
Hertfordshire County Council (HCC) approached us to support their vision for a series of brand new bus routes, consisting of integrated corridors to connect Hertfordshire's primary towns. HCC were granted £29.7 million by the Department for Transport to drive passengers back to public transport as part of the government's 'Bus Back Better' strategy. The new infrastructure is part of a three-year plan to improve the efficiency, accessibility and reliability of Hertfordshire's bus networks. 
Starting with a new corridor for Stevenage to Hertford, the route dubbed the "Bow Tie" due to its shape, includes corridors linking St. Albans, Watford, Hemel Hempstead and Welwyn Garden City. Building on their already established Intalink Enhanced Bus Partnership, the new scheme aims to encourage new and existing patrons to take the bus.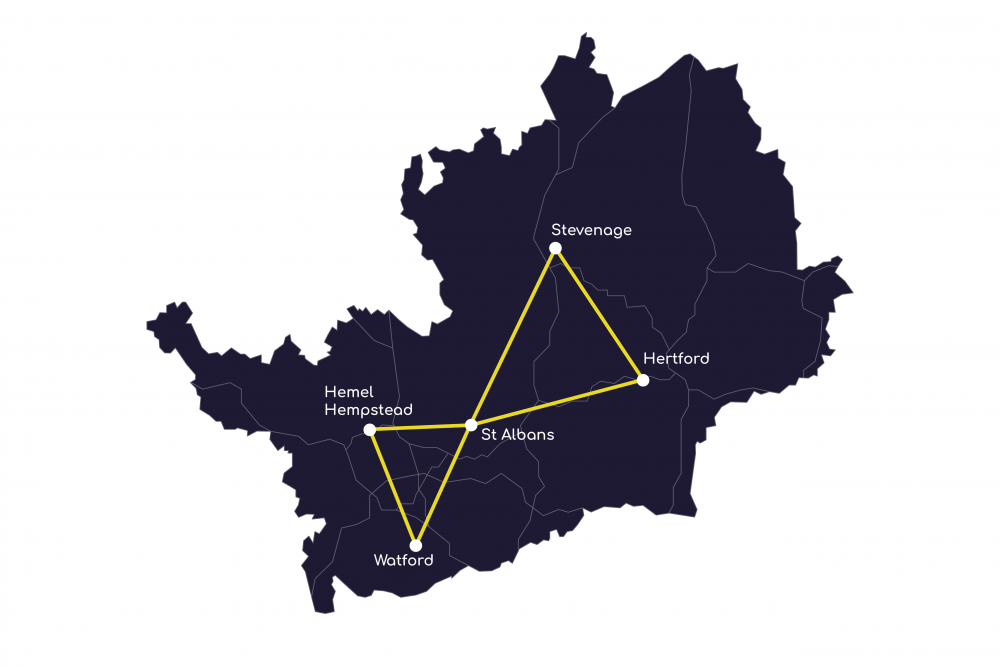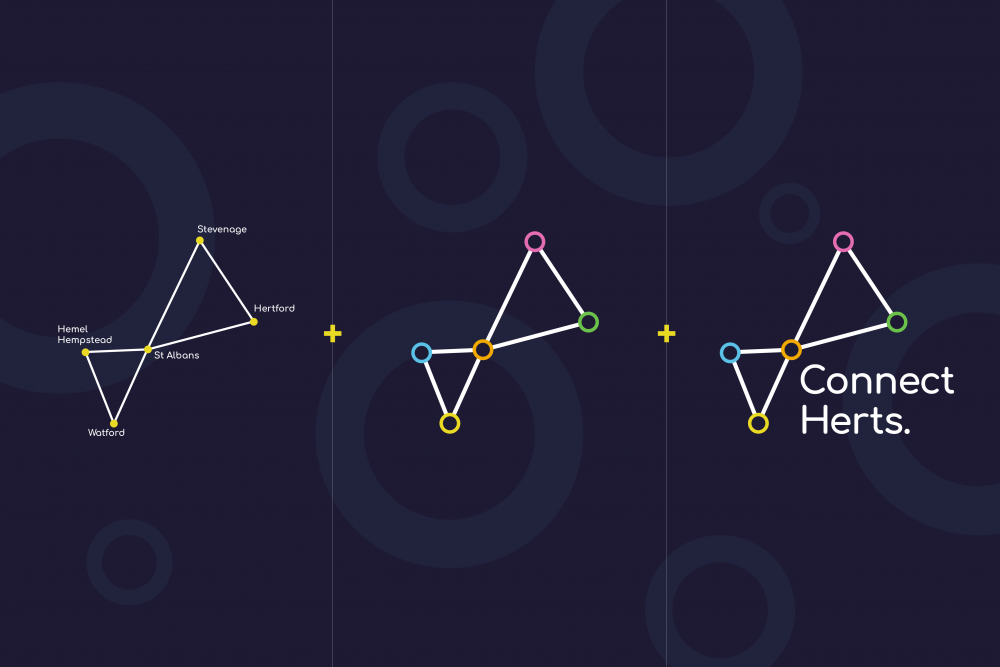 Constellation concept
We presented three distinctive concepts, each with its own strategy and name; all of which were greatly received. The chosen direction was inspired by an idea HCC wanted to explore stylistically, making the bow tie shape look like a constellation.
Using even lines and dots, we were able to create a simple and striking aesthetic that gave the brand a unique look and feel whilst portraying a linear journey. This approach enhanced the perception of the corridor information and supporting illustrations. The constellation concept was carried through to illustrations of various landmarks, which help depict the primary locations of the route.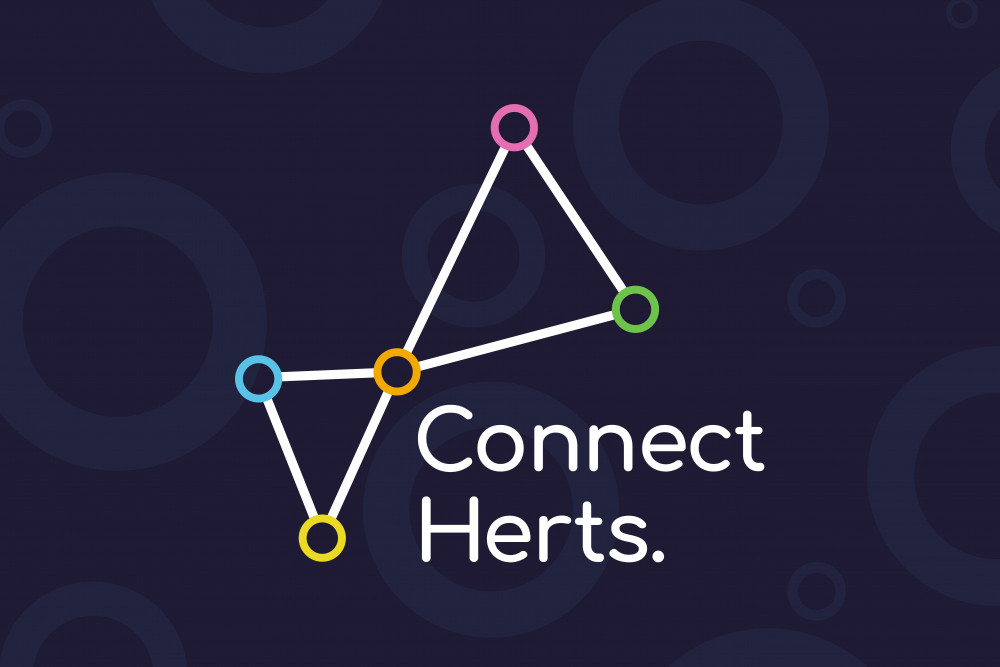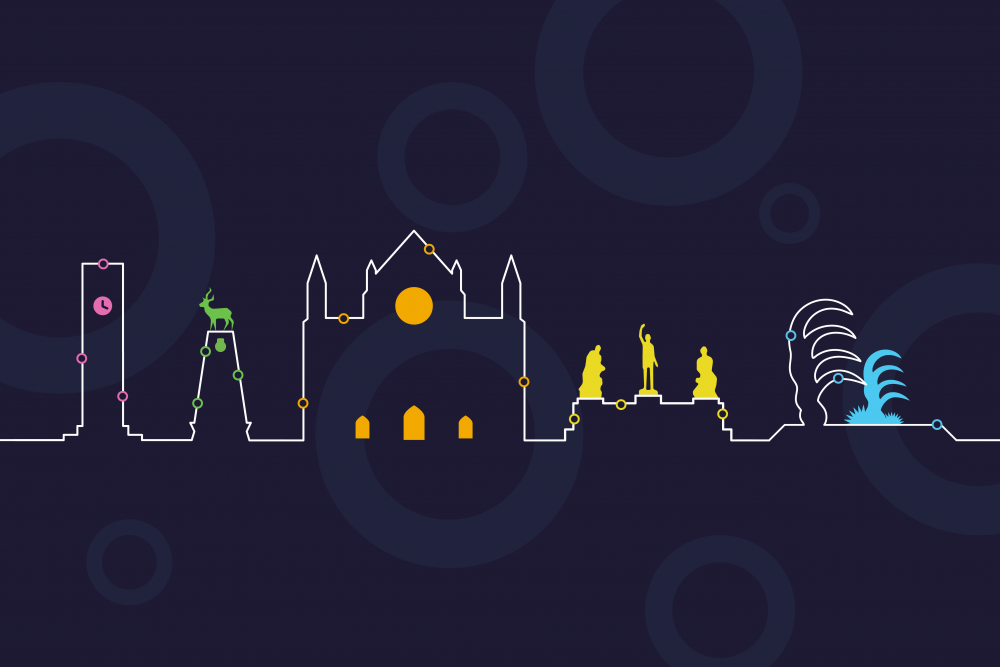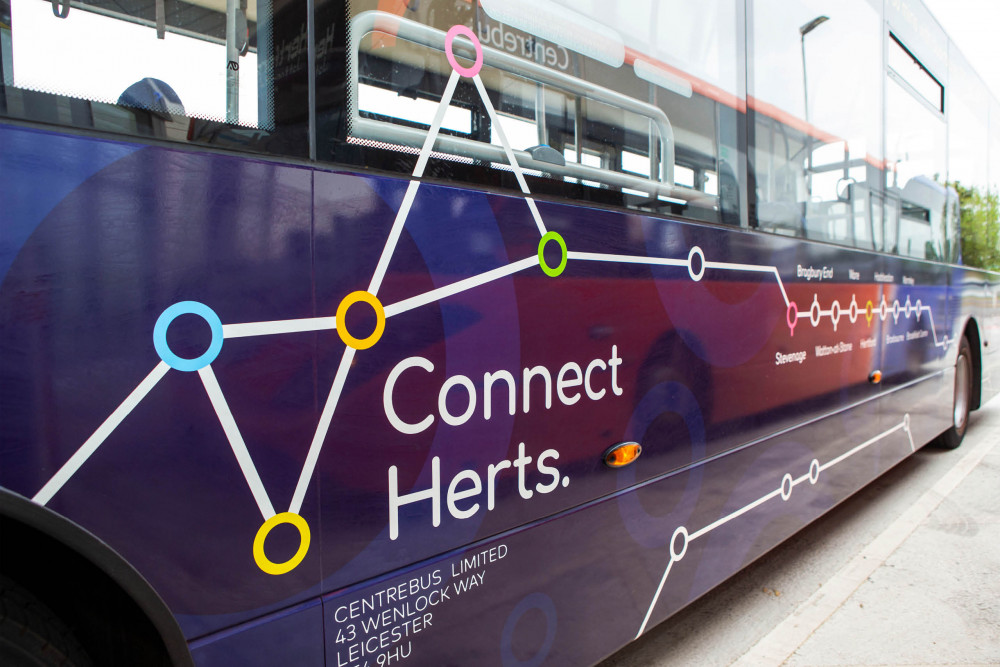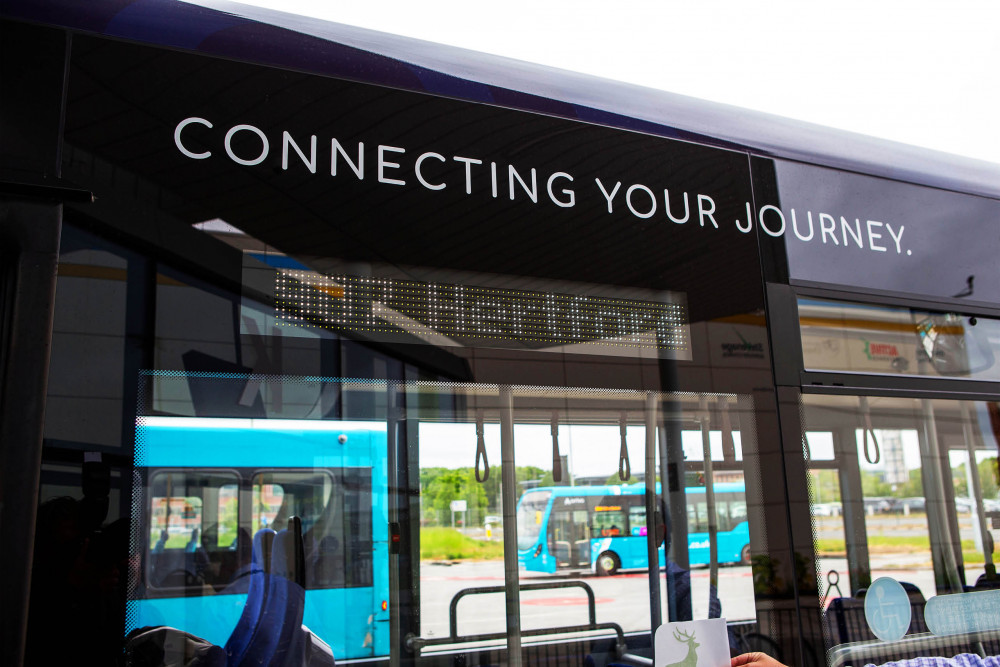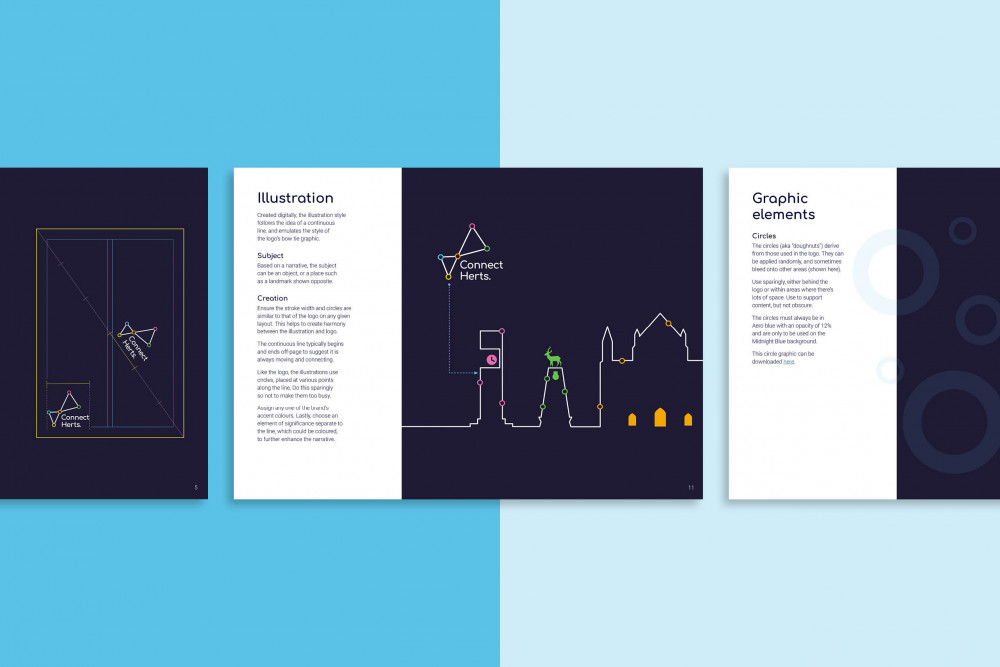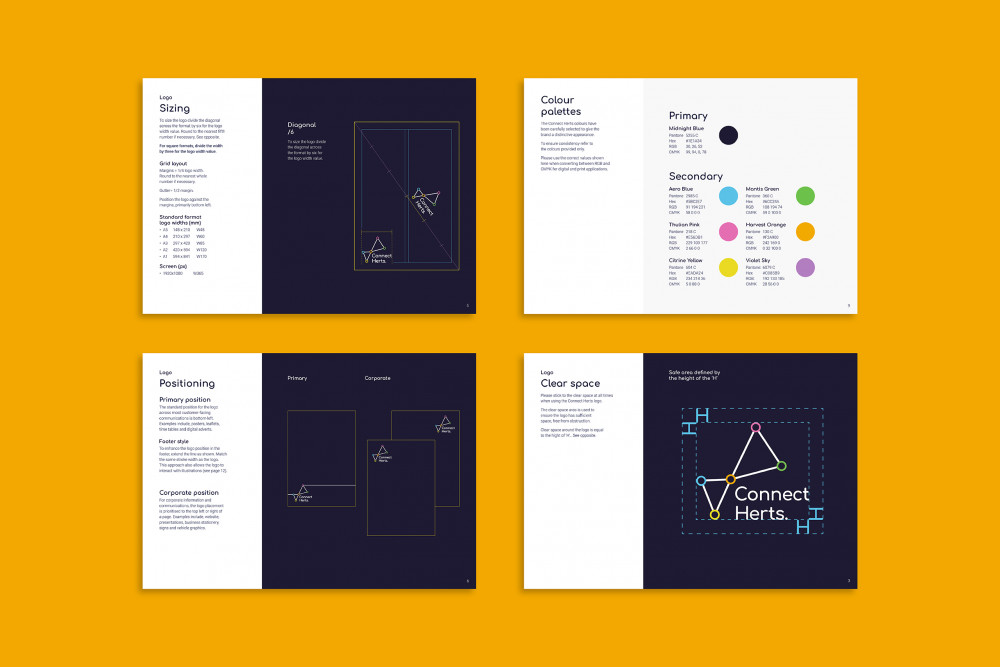 Developing the Connect Herts brand
Part of the brief was to create a set of brand guidelines to ensure the new identity could be consistently applied to all marketing touchpoints. We created a set of easy-to-follow rules to equip HCC with everything they need to deliver their campaigns.
We introduced the strapline "Connecting your journey" to contextualise the messaging and to convey to the people of Hertfordshire that this new bus scheme joins up the county with efficient and reliable travel.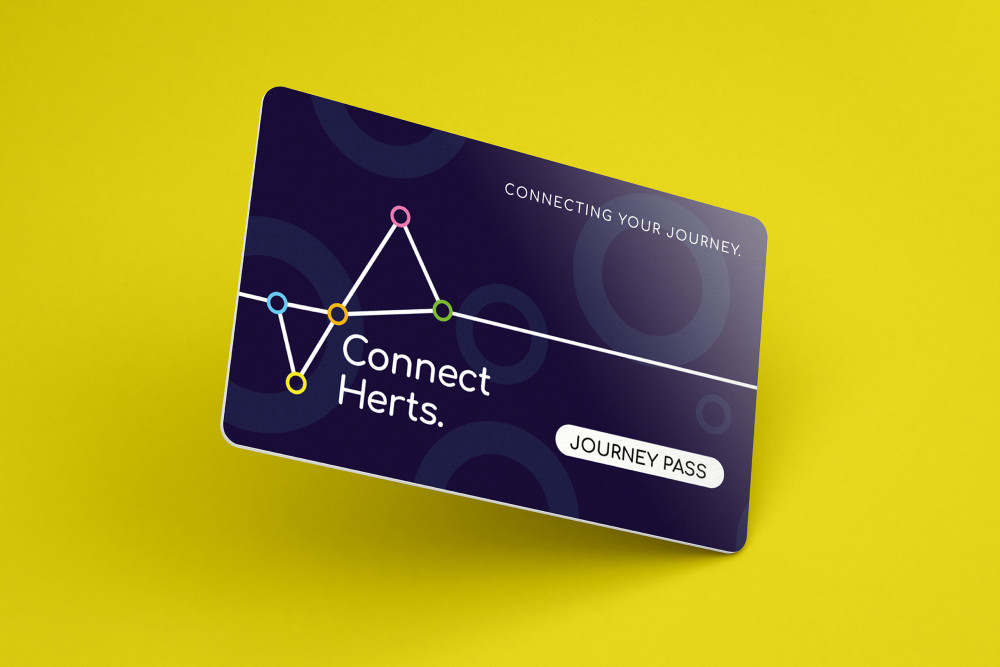 Launching with a successful uptake of 500 free tickets to the public, we look forward to continuing to support Hertfordshire County Council and the development of Connect Herts.