Cultivating a ligital landscape
Tuckwells
Year
2019-present
Sector
Agriculture
Year
2019-present
Sector
Agriculture
Cultivating a
digital landscape
P Tuckwell is a family-run business providing the East of England with an impressive haul of new and used agricultural and turf machinery.
Additionally, they protect their customers with a range of support and aftercare services. They approached us to design and build a new e-commerce website that integrated with their internal systems but was also capable of accommodating their future plans of a staff portal and customer app. They were also eager for the new design to enhance their online presence and to redefine their brand.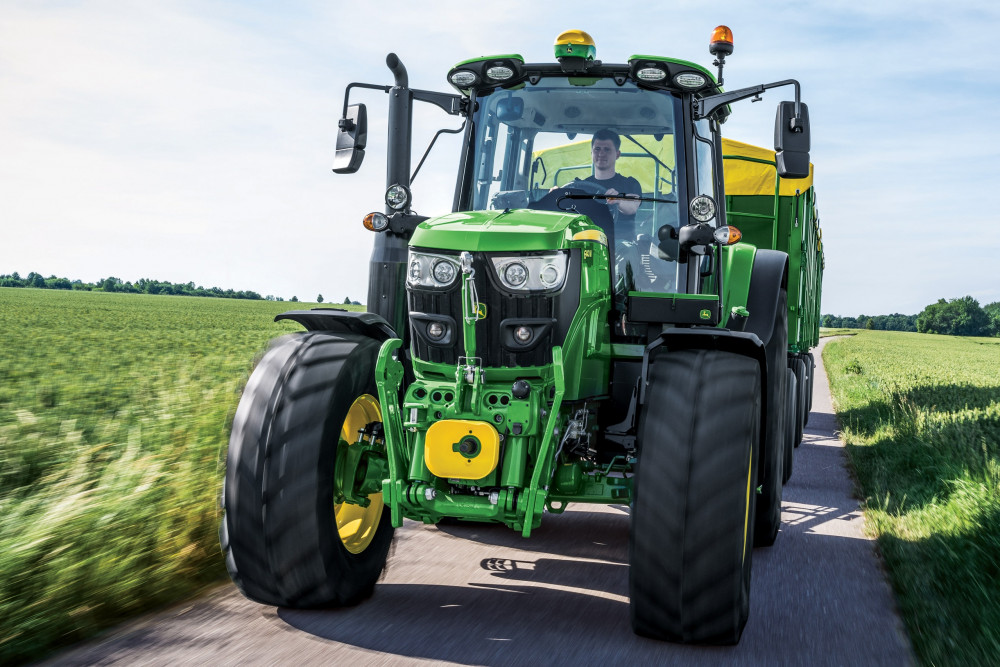 Digital
evolution
P Tuckwell's previous website had become very outdated and did not fit their growing ambition. They were extremely keen for the new design to push forward their existing brand identity and to expand upon it – creating a new refreshed look that could be used on other digital and printed materials. We designed a full-width, vibrant website with large powerful imagery and agricultural textures. The overall design is confident and better reflects the industry they operate in.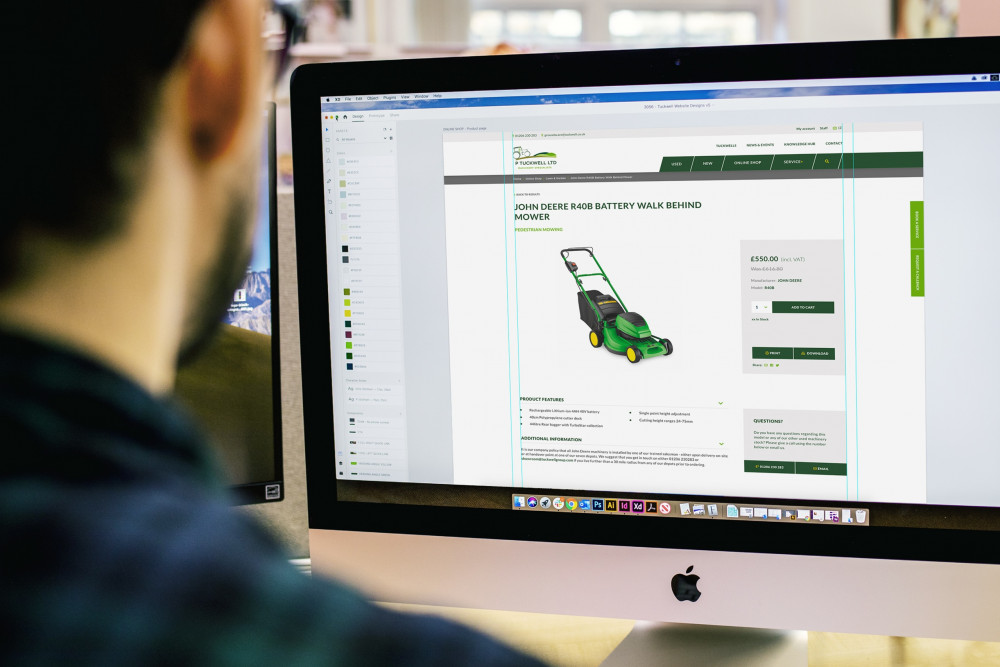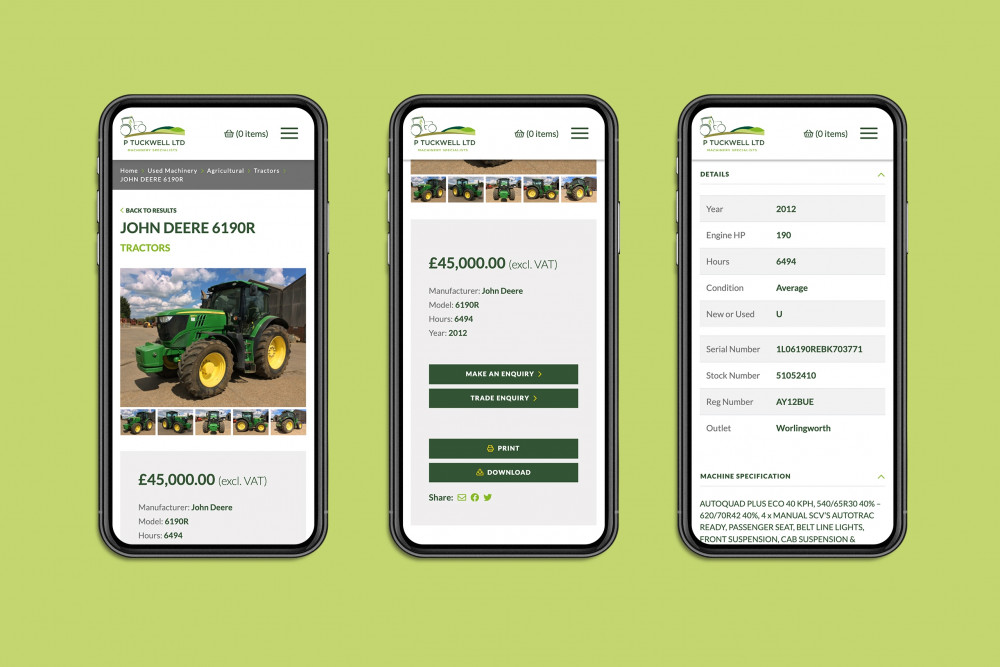 Refining
the brand
As soon as the design phase commenced, it soon became apparent that their toolkit contained a vast amount of colours; many of which were tonally similar, offering little contrast or distinction. The new website was the perfect chance to evolve the P Tuckwell brand and its colour palette. For inspiration, we turned our attention to agricultural patterns and naturally occurring colour pairings.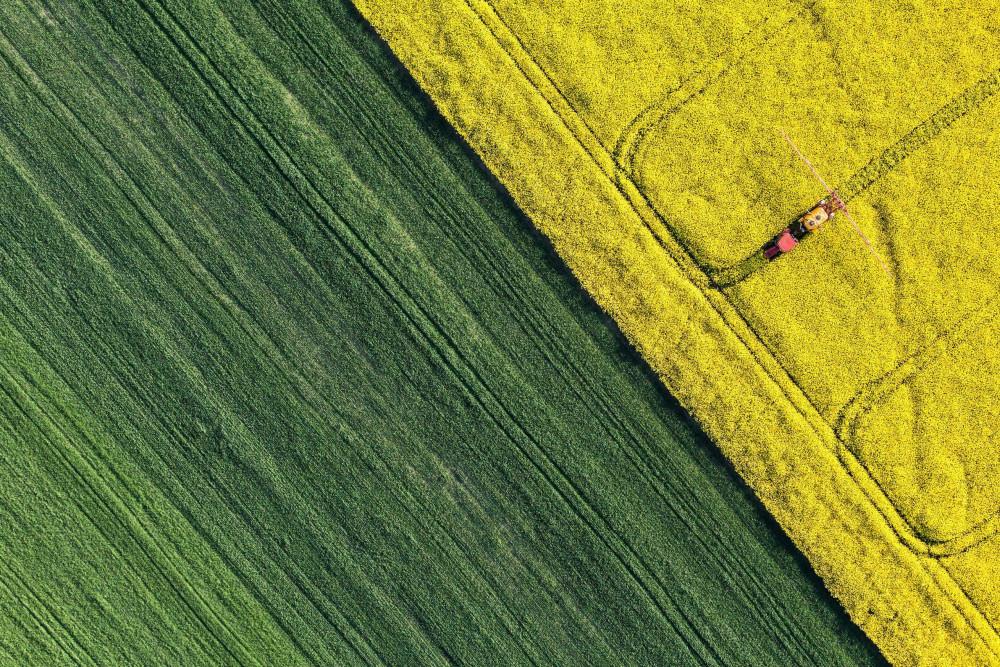 Integrations
We identified key areas where integration could help streamline their administrative process. The main integration being to their pre-existing MIS – Ibcos GOLD. Previously, there were instances within their process that required manually transferring over data that had already been inputted by a user. We solved this inefficiency by connecting A to B, so information could be captured and transferred automatically between the MIS and the website.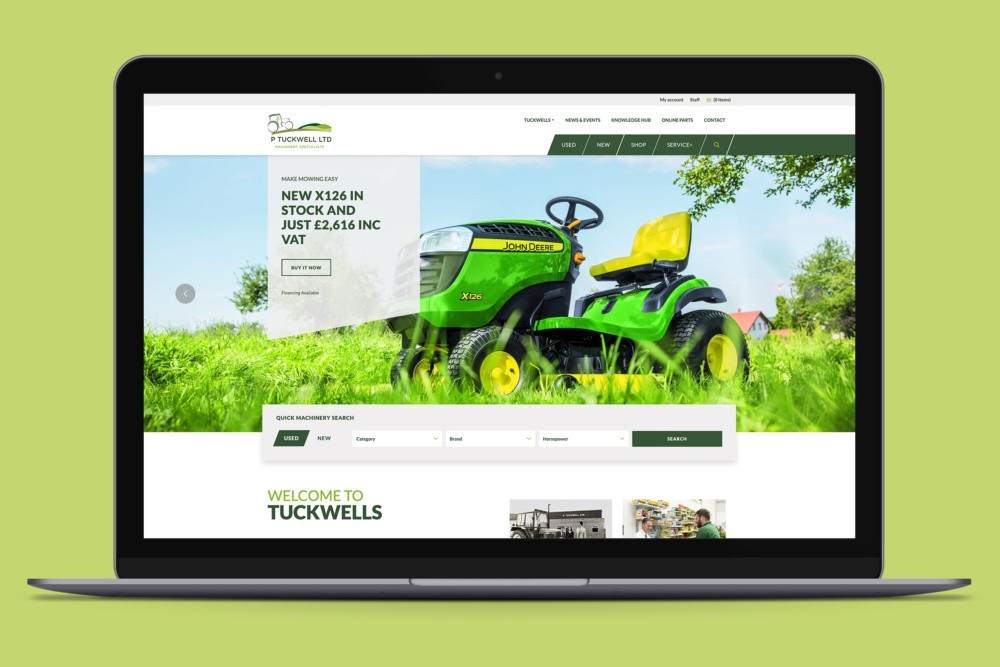 Multiple
requirements
P Tuckwell is a multifaceted company composed of specialist agricultural and turf equipment and servicing departments, spread across multiple outlets throughout the local counties.
During our initial briefing, it was clear that with multiple departments we had a challenge on our hands to meet everyone's objectives. Each department wanted the new website to achieve different things. We took time to analyse all feedback and created a user experience that clearly put P Tuckwell, as a group, at the forefront whilst providing a great user journey with clear call to actions for each department or outlet.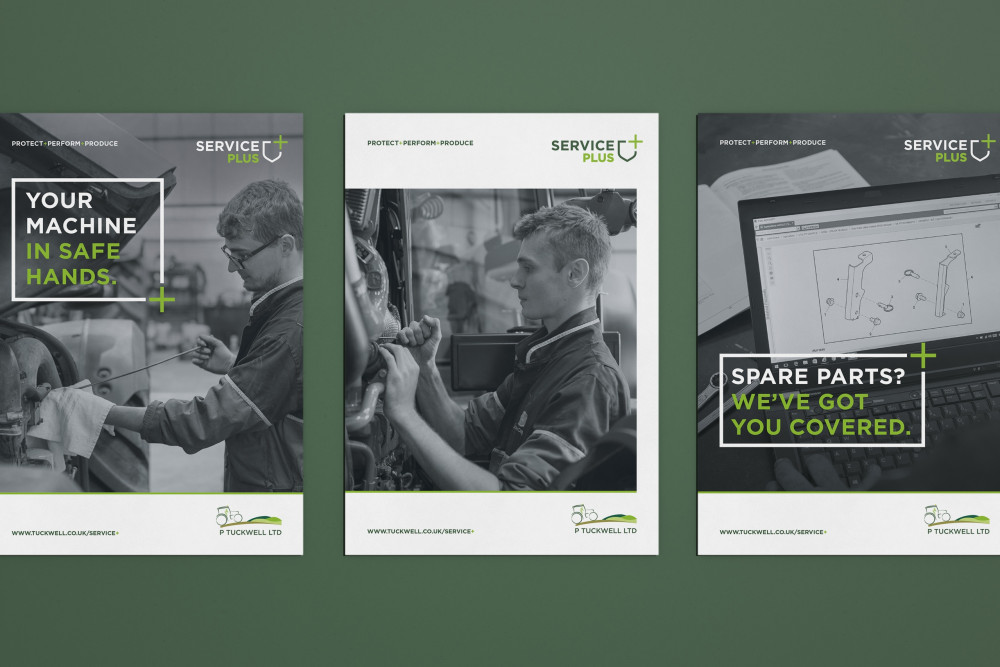 Service
Plus
P Tuckwell provides various aftercare services to their customer base including maintenance, insurance and spare parts.
However, the company was concerned these services were unknown to their clients and decided to promote these services under a new sub-brand, Service Plus.
The new brand needed to identify with the main P Tuckwell brand. Still, it also needed to be authentic and reassure their customers that their machinery is in safe hands and that the service is a necessary add on. The emblem has multiple levels. The shield provides a sense of protection and strength. The shield's shape subtly resembles a spade – tying the agricultural sector with the logo. The plus, as well as representing the plus in the sub-brands name, also has strong connotations with care and wellbeing.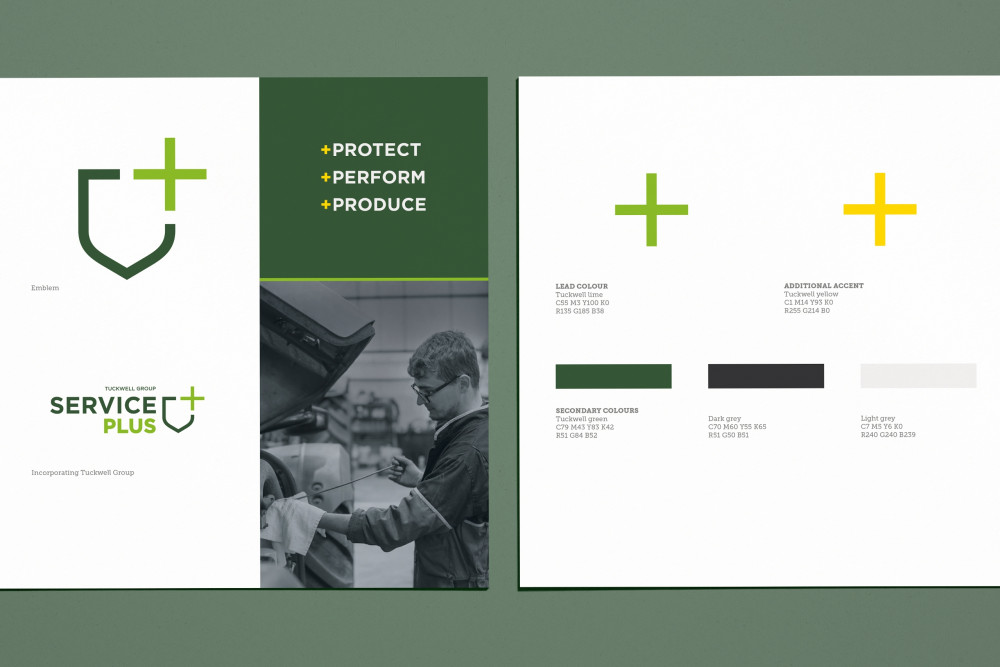 Cultivating
relationships
The website has been a huge success, attracting recognition and praise from across the industry. We can already see the improved results, even though the new site has only been live for a short amount of time. We have thoroughly enjoyed working with the P Tuckwell family and their team, learning about their industry, services and products. We are extremely excited about our ever-growing relationship with them and can't wait to get started on our next project.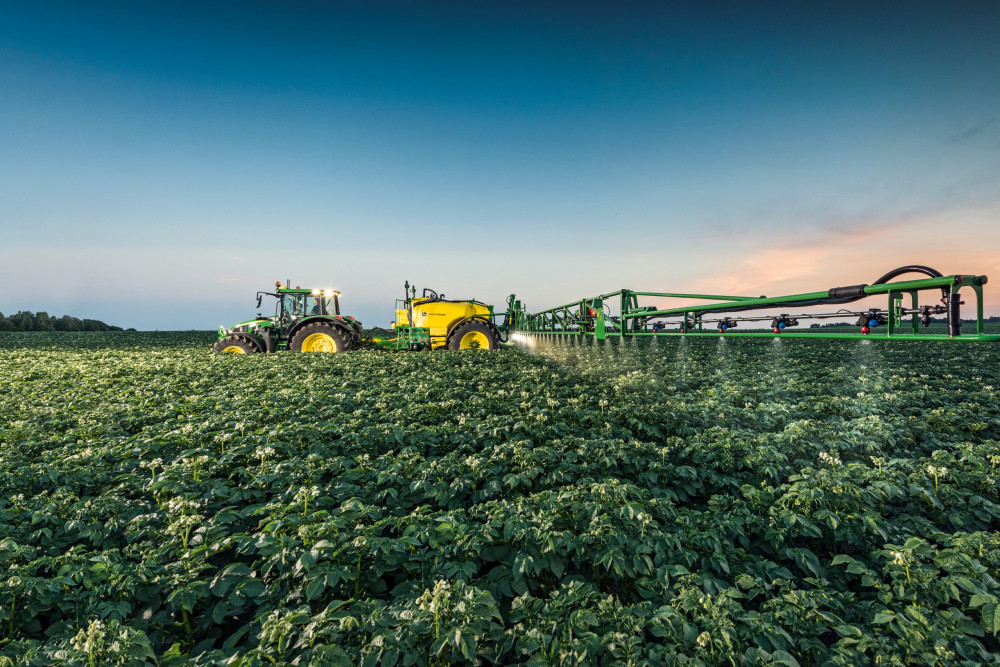 Are you looking for something like this?
Please get in touch if you have a similar project we can help you with or see our clients page to see the sectors that we work with.