21/05/21
We're becoming a more sustainable design & digital agency
Over the years, the growing implications of climate change have been hard not to notice, and as an agency, we believe that this is something that we should all take responsibility for. After all, if we're to keep global warming to under two degrees, we need to become carbon negative. We do this by removing more Co2 from the atmosphere than we're putting into it.
We recently had the privilege of Climate Reality Leader, Marketa Benisek of Footprint Digital, host one of our Friday sessions with a presentation on digital sustainability. We all left feeling energised about what we, in the ICT sector, can do to help improve things.
A few degrees might not sound like a lot, however, it makes a HUGE difference to our future's and the future of our planet. As a result of our growing concern, This is Fever have pledged to become more sustainable. With this in mind, we are happy to announce that we are joining other carbon offsetting companies by pledging to be a climate positive design agency
We're moving to green hosting
From May 2021, This is Fever will be migrating all of our websites to sustainable data centres. By simply moving all of our hosting to AWS Ireland, we can ensure that all of the websites that we host are powered by sustainable energy.
Like many of the leading tech companies, Amazon Web Services (AWS) are conscious of their carbon footprint and are looking to adopt a more sustainable business model. As a result, they have invested in a 115-megawatt wind farm to power their data centres in Ireland. This, unfortunately, isn't enough to send Marty McFly back to the future, but is listed by Green Web Foundation as a green provider, along with helping us on our way to becoming a carbon negative digital & design agency.
A big reason for us staying with AWS is that we don't need to compromise on anything – we're able to offer green hosting, while at the same time are still able to offer AWS' unrivalled reliability and support to all of our clients.
We're now a climate positive workforce
This is the one that we're most proud of!
This is the first step in us becoming a carbon negative web design agency, and is definitely something that is very close to all of our hearts, but what does it mean? Very simply, being climate positive means that we will take action to actively remove more Co2 from the atmosphere than we are emitting. Not an easy task, but fortunately this is something that we can all do with a little know-how (and some help from outside sources). From May 2021, we have signed up to be a member of Ecologi to offset all of our employees' carbon footprints… not only while at work, but also in each of our private lives and travel too.
How to does it work?
Creating a carbon negative workforce requires a great deal of number crunching, but luckily for us, the team at Ecologi makes this easier by doing all of the hard work!
By using such initiatives, we will be offsetting our team members carbon emissions to create a carbon negative workforce. We are going to achieve this by committing to two things:
We're planting a forest
By helping to fund Eden Reforestation Projects around the globe, we're providing valuable employment to people, while at the same time creating vital habitats for wildlife. Win, Win!
Planting trees is one of the best ways of making a positive impact, so through Ecologi, we're funding our own forest.

Carbon reduction initiatives
Through Ecologi, we are also pledging to fund global initiatives that help to remove more greenhouse gasses than This is Fever employees put in. This month, for example, we have helped to restore and conserve Peatland in Indonesia, along with helping to fund an initiative in Northern Turkey that captures and converts gas from landfill, into energy.
The good news is that every month, This is Fever will plant approximately 265 trees, and remove 19.4 tonnes of Co2 from the atmosphere!
Even better, this means that in just one year, we will have planted around 3,180 trees and removed 232.8 tonnes of Co2 from the atmosphere. That's equivalent to over 197 return flights from London to New York!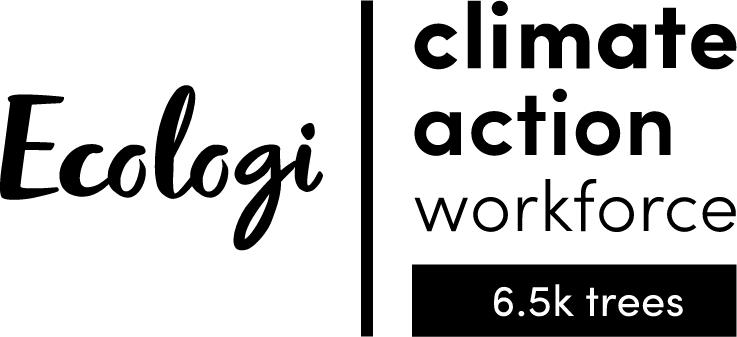 What can we do to become even more sustainable?
We will constantly look for better ways to innovate and change the digital landscape, not just for us but also for our clients too. One of the ways in which we're doing this is by making the most efficient websites possible. This efficiency intrinsically requires less power to host and serve to end-users, while at the same time will contribute to better Core Web Vitals for our clients.
This is such an important area, as 25% of global greenhouse gasses is caused by electricity generation. When you consider that around 10% of this is required for everything that we do online, you can see just how urgently we need to address this.
We're already known for making great websites, but we want to be known for making the most efficient websites too.
We want to make a difference and would be happy to discuss ways in which we can help you. If this sounds like something you'd be interested in discussing, you can Contact us.