Building a hub for a creative community
Creative Colchester
Year
2018-present
Sector
Non-profit
Year
2018-present
Sector
Non-profit
Building a hub for a creative community
Colchester Amphora Trading — the commercial projects arm of Colchester Borough Council — asked us to deliver an open pitch for a new hub-style website to act as a beacon and resource for all the town's creative businesses and individuals. With such an open and broad brief, we were given plenty of room to play.
The project was funded in part by the EU Regional Development Fund through the SECCADS programme, with additional support from the University of Essex.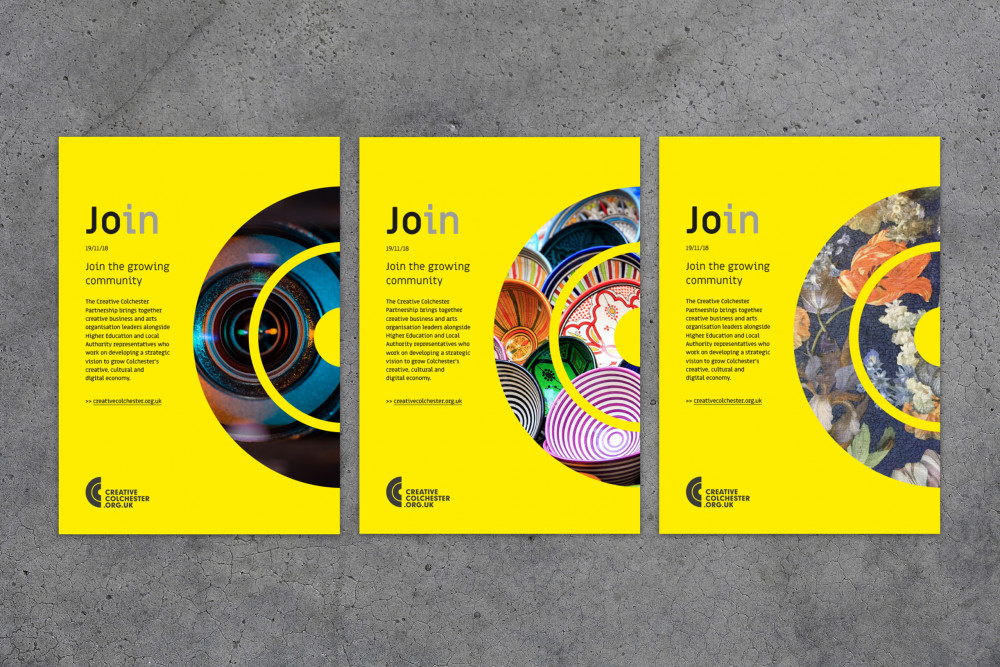 Designing a social media platform
We pitched to create a new online community to facilitate Colchester's bustling creative scene. Early on we determined the core requirement was essentially to recreate Facebook, Linkedin and Behance all in one — no mean feat. We proposed a new, localised social media platform that allowed different groups to come together across creative and digital sectors. The site would feature customisable profiles, events and jobs board, along with regular news to keep members and the public informed of current industry news.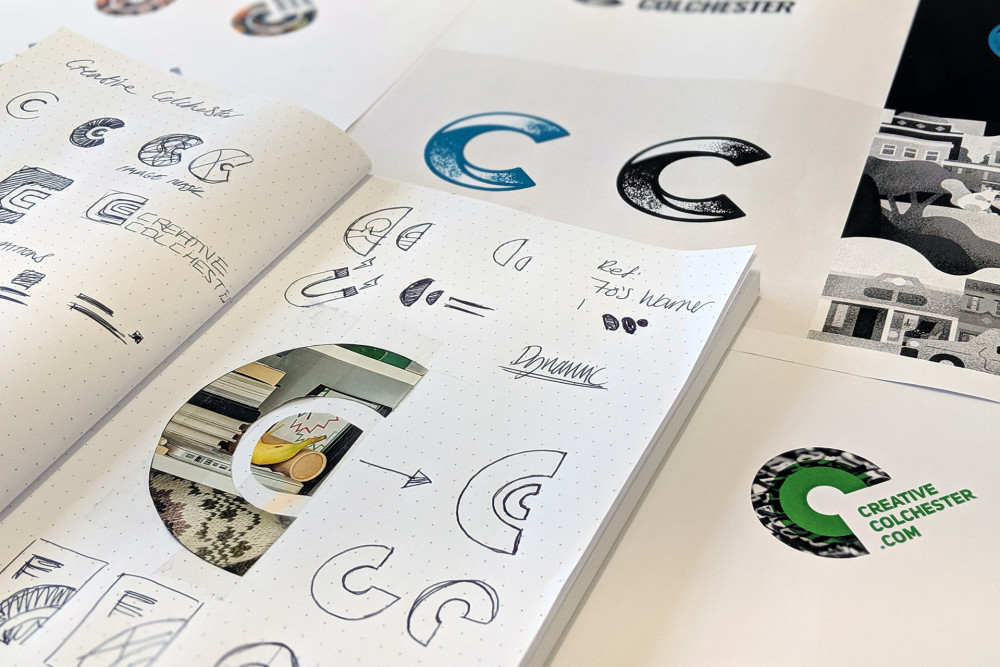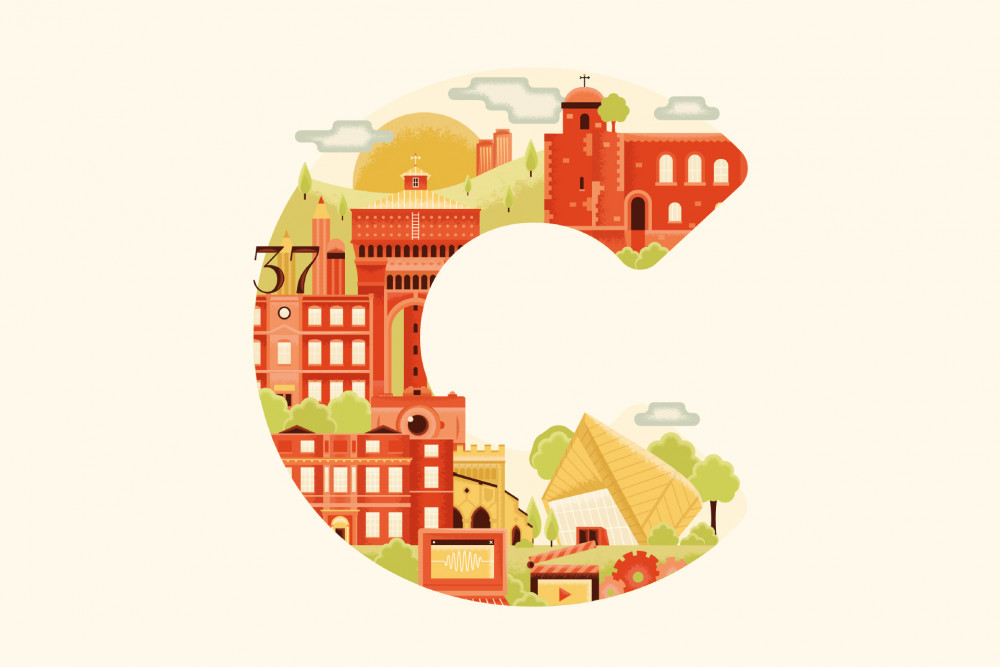 Brand identity
Alongside the core product, Creative Colchester needed a new brand identity. Owing to the wide-ranging disciplines of prospective users, we concluded that a flexible identity system would be needed to offer broad appeal and be as inclusive as possible. We put together 2 very different concepts — one featuring original illustrated typography with local landmarks, and another utilising masked images from a curated library. The latter was chosen for its versatility and accessibility, and we set about its digital representation for the website.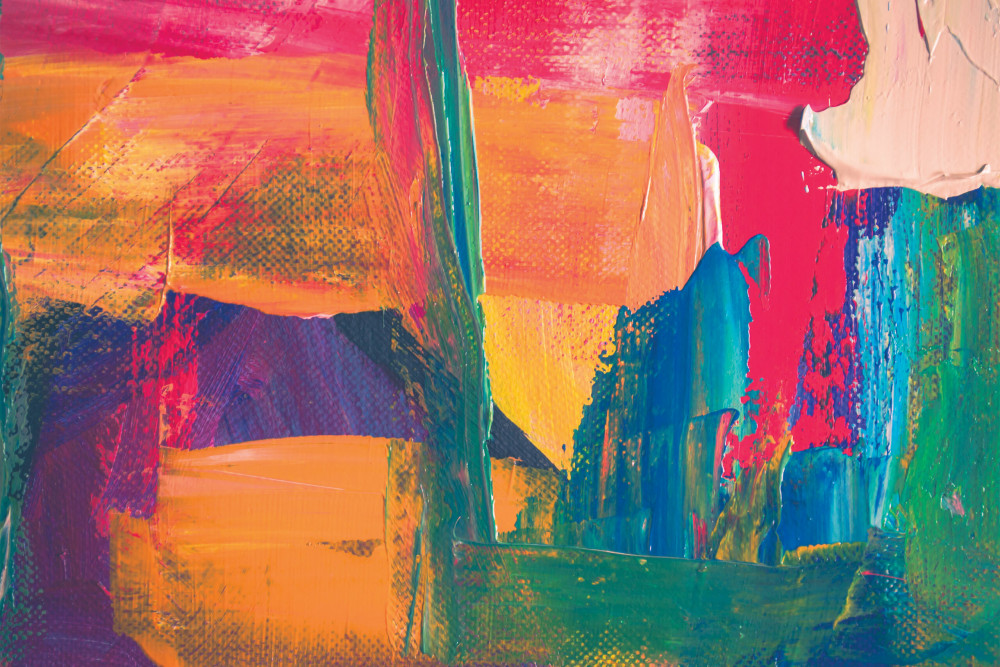 The website
We built upon ideas from our initial pitch to deliver a set of interactive wireframes enabling all members of the board to experience the proposed site on a semi-functioning prototype. The site works on a customisable 'tile' system, which allows the client to prioritize certain content over others according to importance, or during a specific marketing push.
During design, we chose a monochromatic palette with a flash of yellow to ensure that users' work was placed centre stage, and a simple rollover effect was implemented to show off the flexible identity system. We produced a custom illustration for the site, which was used across all promotional material including social platforms and documentation.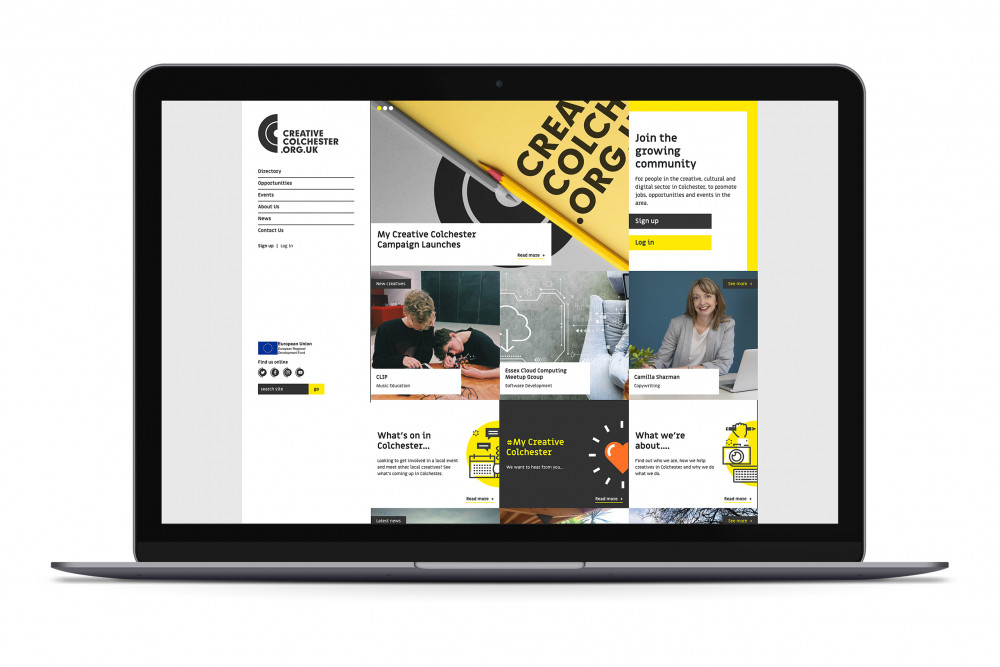 Uniting the creative community
The Creative Colchester website was launched in May 2019 at Colchester Digital's first Digital Conference held at the Curzon cinema. It currently boasts 145 individual and business members, and continues to grow every day. Our extremely smooth process enabled us to work effortlessly with a large group of board members, as well as adhere to time frames. We continue to manage and maintain quality control across the site in conjunction with the Level Best cafe, a local community group who provide work and training to adults with learning disabilities.
Take a look at our clients page to see the sectors that we work with and contact us if you have a similar project we can help you with.